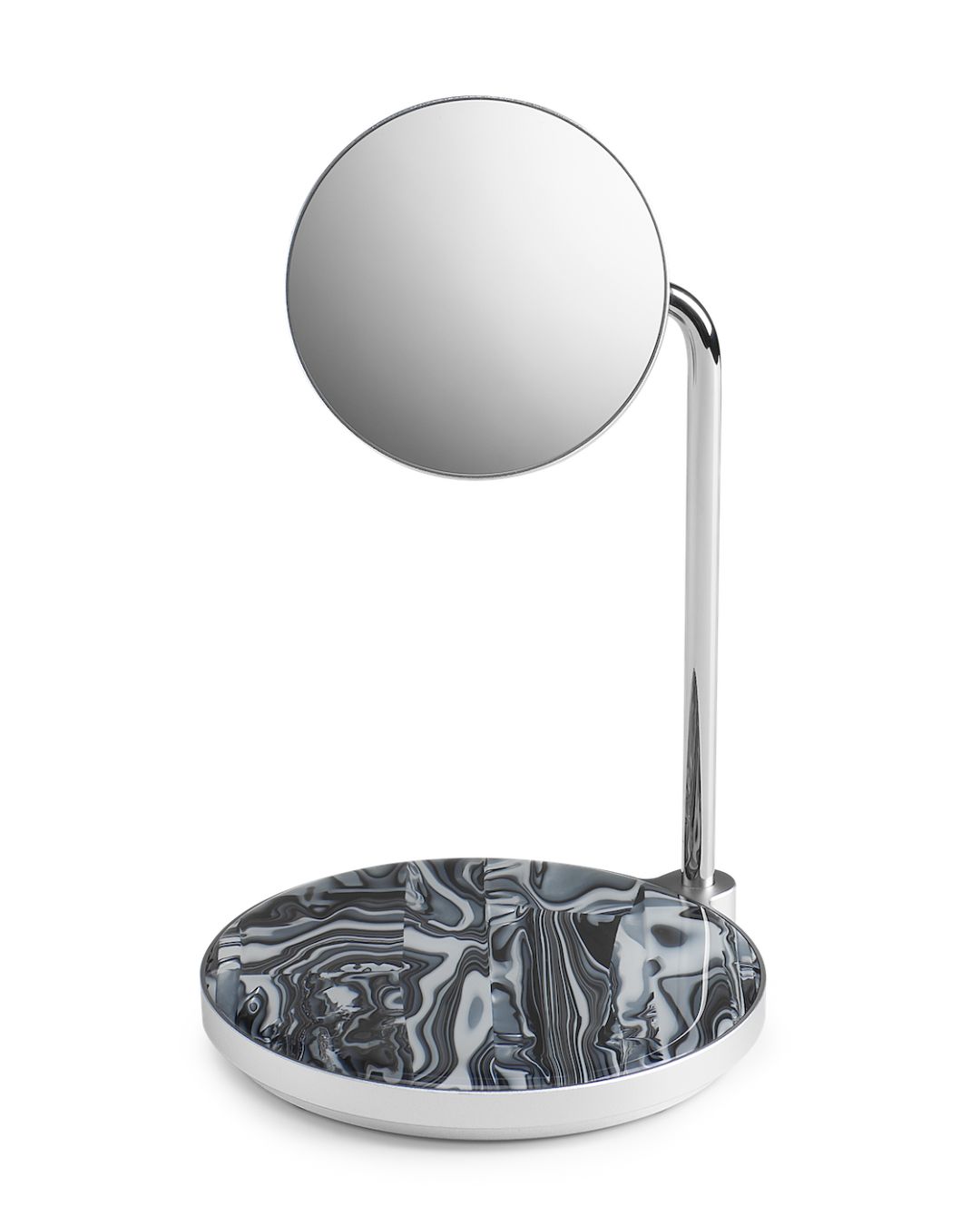 ALCHEMY MOON CHARGER
Project description:
Alchemy Moon Charger has been designed to match elegant and modern home and office designs.
Built with the finest handcrafted materials. Minimal front mirror surface and an exquisite and unique Italian crafted base finish. Hands-free, adjustable magnetic charger with desk mirror. Compatible with iPhone 12/13/14.
It includes a wireless tray for AirPods or other accessories and phones with wireless charging compatibility. When you're charging your devices the product can be used as a desk mirror.
What makes it smart / innovative?:
Compare to all the charging docks on the market we intend to create something unique without a heavy tech look and can reveal its presence in the environment just as a reflection of the surrounding with its mirror surface.
Why is it relevant for the final user?:
Can charge phone and wireless headphones while can stand your phone with an adjustable viewing angles. It can be used as desk mirror once not in use.
Link to the project:
https://www.behance.net/gallery/159012207/ALCHEMY-MOON. https://materikstory.com/products/grey-charger.
Pdf presentation: