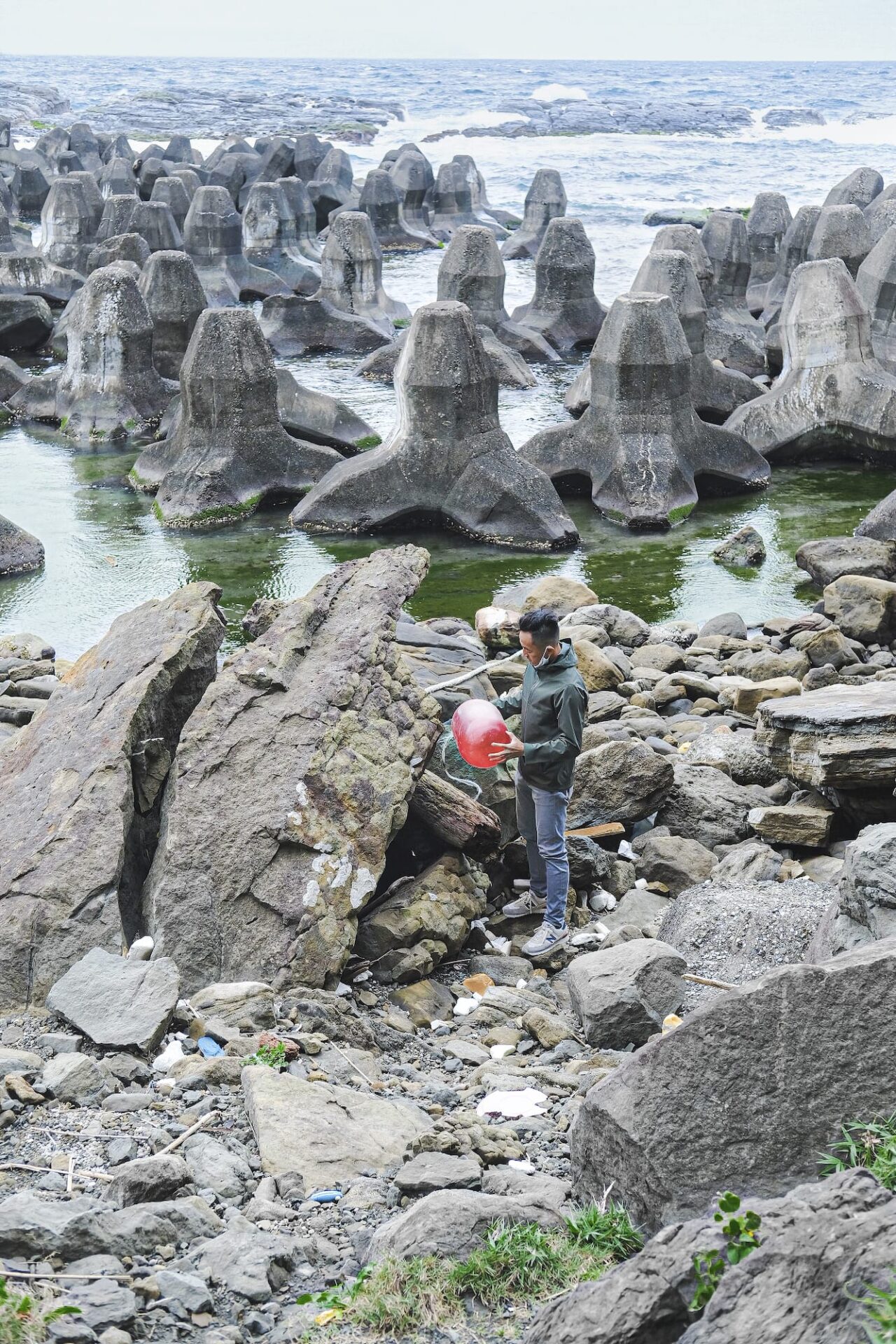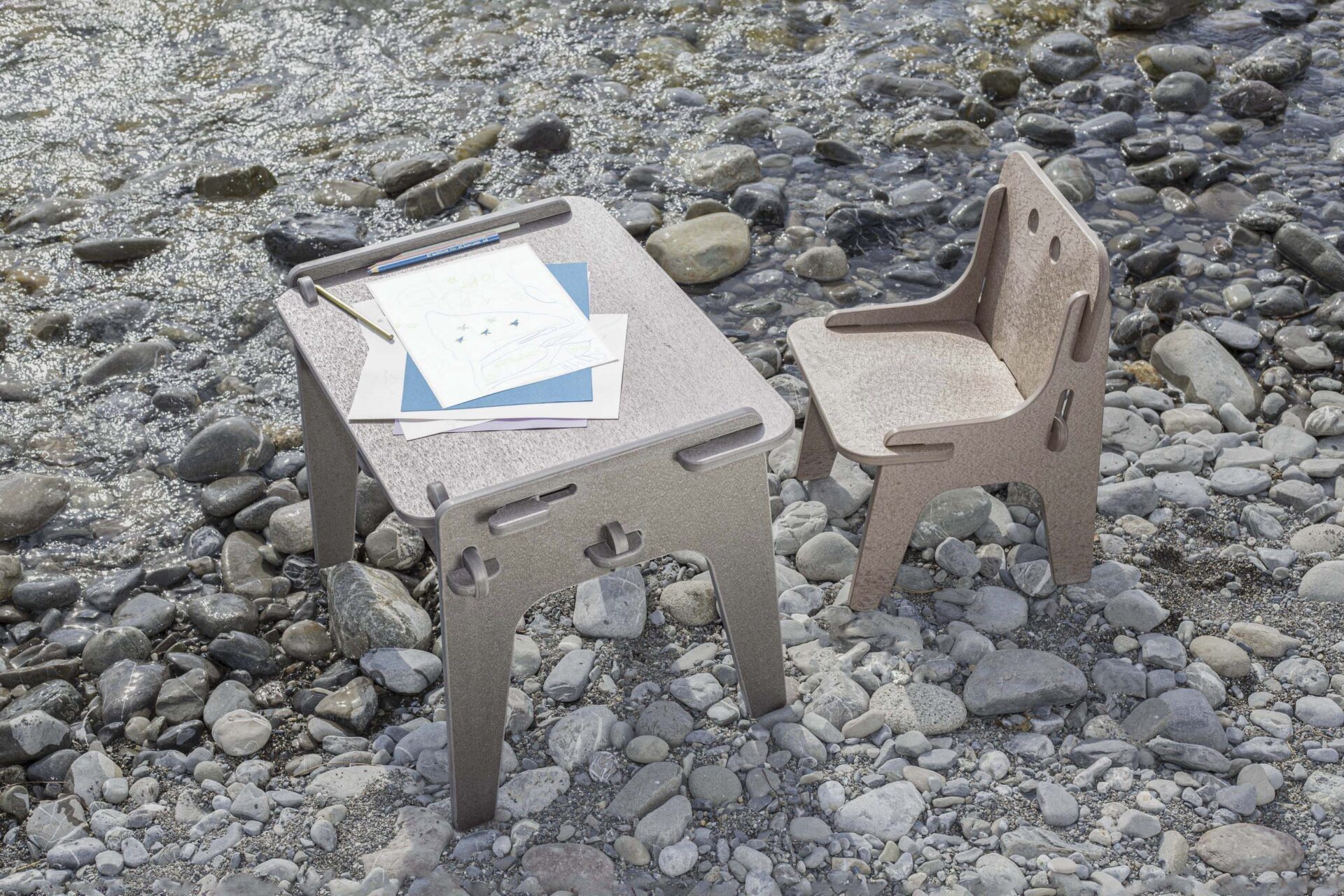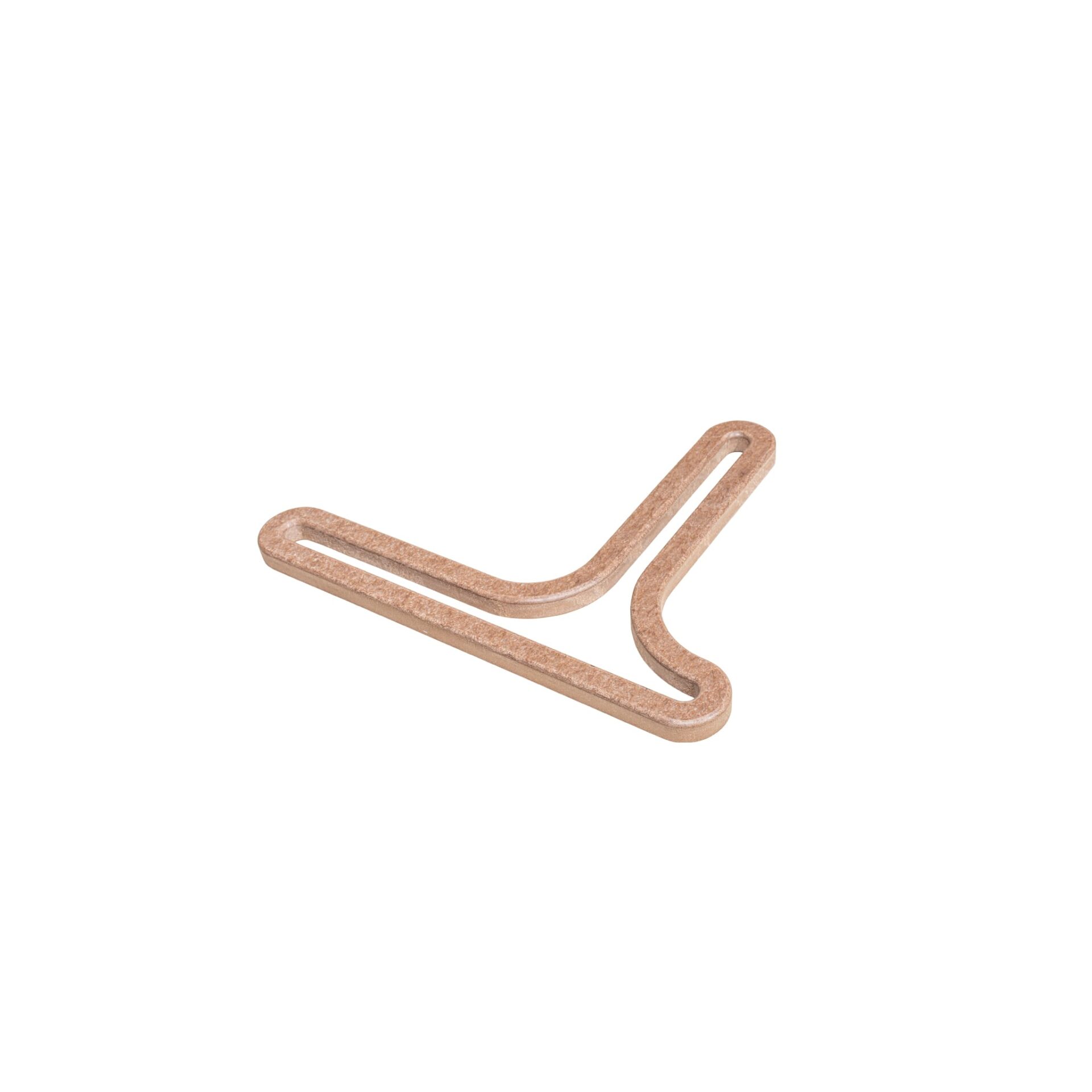 Hi Mer! Sustainable Children's Furniture
Company Name:
YUSCA STUDIO, TZULAÏ
Project description:
Bitou Fishing Port in Ruifang, Taiwan, is a popular destination for diving enthusiasts but has recently been hit by debris from natural disasters and carried by ocean currents. This has resulted in a significant loss of the area's natural beauty and negatively impacted local industry.
More than 80% of marine litter comes from land-based sources, mainly in the form of plastic products used in everyday life. To address this issue, YUSCA STUDIO and TZULAÏ partnered with local factories to develop a process that converts marine debris into solid materials.
Collect various junk items such as buoys, fishing gear, and toys and deliver them to the factory. Most of the collected waste consists of various types of plastic, which are shredded into small pellets and subjected to a hot pressing process to create solid sheets.
The "Hi Mer!" collection is an innovative children's furniture series that includes study chairs, desks, stools, and tablet stands. The collection is not only functional and suitable for both home and school but also visually appealing, playful, and appealing to children.
What makes this collection unique is that all products are made from the same material and do not require screws, so users can easily assemble them themselves using the included hammer made from the same recycled material. When the kids grow up, the furniture can be easily dismantled, stored flat, or recycled at the factory.
YUSCA STUDIO and TZULAÏ dedicate to fighting marine litter and pollution. We not only collect and recycle waste, but we also design and manufacture functional and visually appealing furniture.
The "Hi Mer!" collection promotes a circular economy, reduces the need for new resources, and represents a step towards a more sustainable future for our oceans and planet.
What makes it smart / innovative?:
Our up-cycled material comprises a significant proportion of marine waste, with over 70% of the material sourced from ocean debris. We have made a concerted effort to maximize the incorporation of marine waste into the material.
The remaining 30% consists of a foaming agent to reduce weight. Additionally, we have designed the material with circularity in mind, it is capable of being recycled again into plastic pellets that can be used to create solid boards.
This material can be worked in a similar way to wood. Compared to wood, it is more resistant to degradation and deformation caused by humidity and salt.
Children primarily require furniture from the age of 3 until around 10, at which point they can begin to adjust to adult-sized furniture. In essence, children's furniture has a short lifespan of approximately 7 years.
After this time, parents must dispose of it or find a storage solution. It is not eco-friendly for nature and for home.
Furthermore, schools located near the coast often face challenges with wooden study chairs and desks, as they are prone to deterioration due to humidity and salt exposure.
YUSCA STUDIO and TZULAÏ initiate to use of this up-cycled material to create children's furniture. The material can be recycled again once the children outgrow the furniture.
Therefore, the project "Hi Mer!" creates a smart solution for parents or people who live close to the sea. It is also the first, infinite recycled sustainable children's furniture in the market.
Why is it relevant for the final user?:
The furniture is designed to be not only a playful companion for children but also educational. It is designed for children from 3 years old, which makes their first furniture environmentally friendly. It can be easily assembled and disassembled for storage by the children themselves.
Taking into account the rapid growth of children, the "Hi Mer!" desk and chair can be expanded by one size by simply replacing the side pieces with extensions.
All the "Hi Mer!" study furniture is specifically designed to make children feel comfortable and unrestricted while they are seated and interacting with the furniture.
The chair has no armrests for maximum freedom of movement, a wide seating surface, and two holes on the backrest to provide a good grip for fingers and a playful appearance.
The desk has a large tray for writing and drawing, raised edges to prevent items from falling, and a compartment for storing books. The small stool has built-in storage space for toys and round holes for easy movement.
The tablet stand is designed in a rounded T-shape, allowing for a tablet or smartphone to be placed in any gap.
Link to the project:
https://www.yuscastudio.com/design-hi-mer
Pdf presentation: