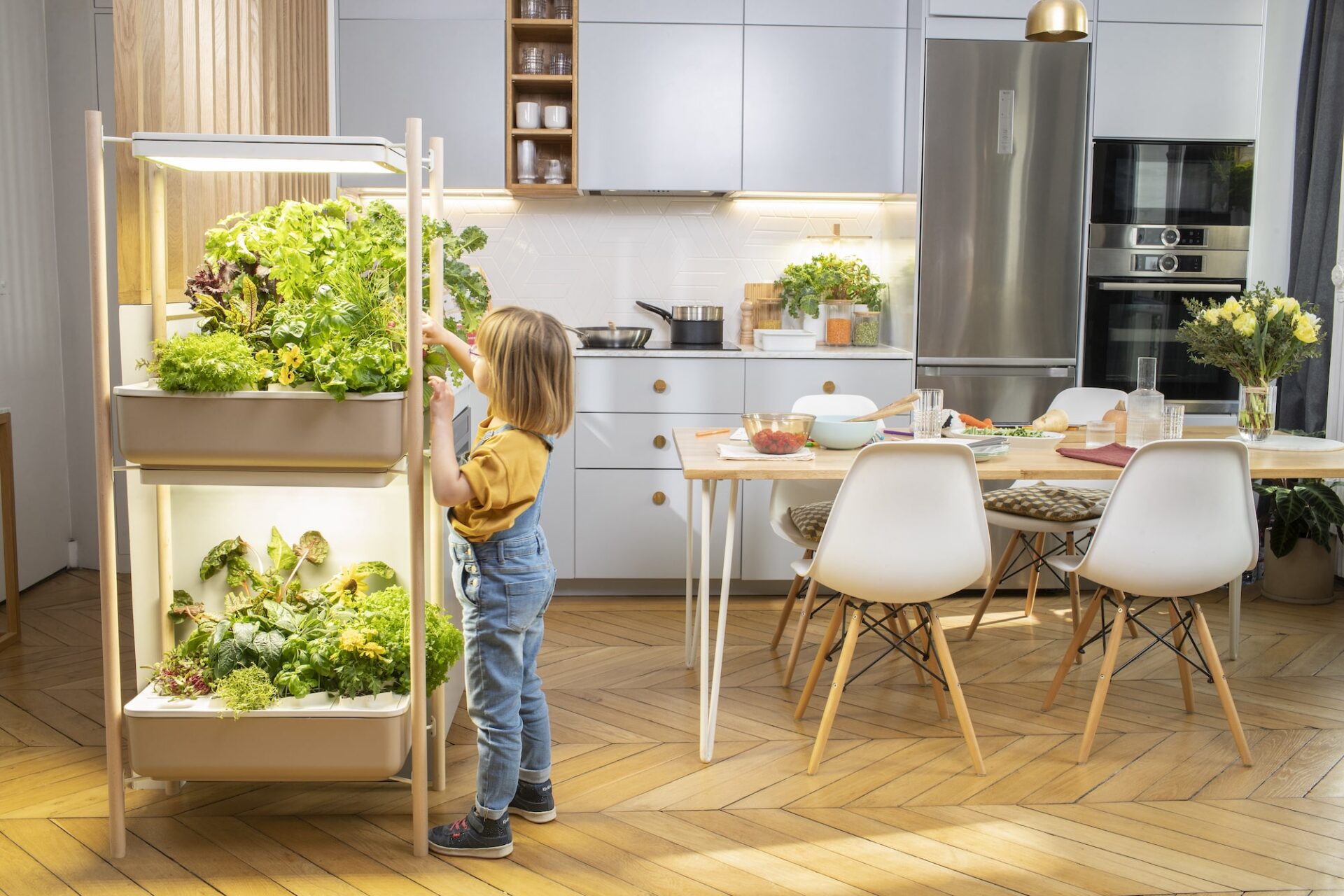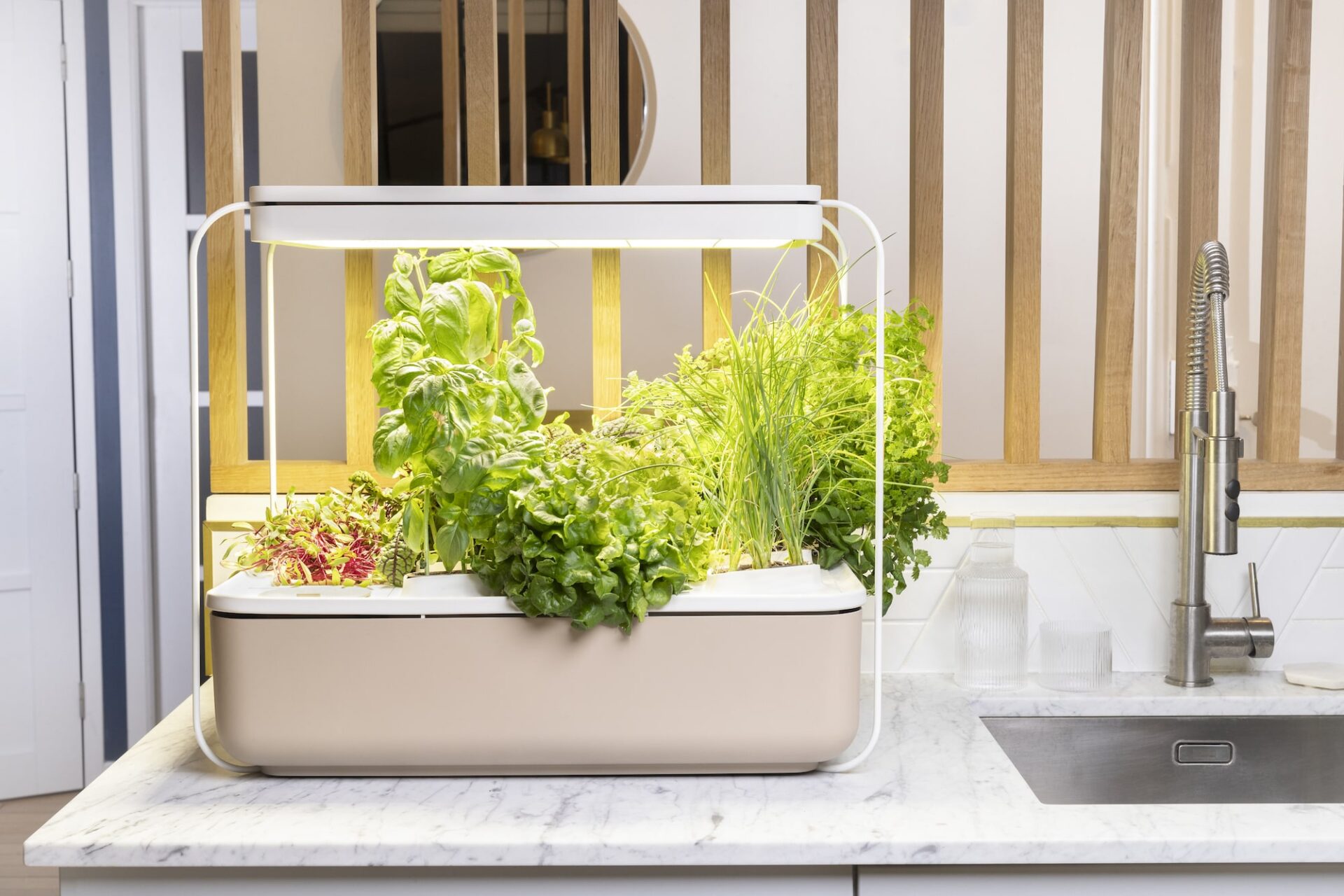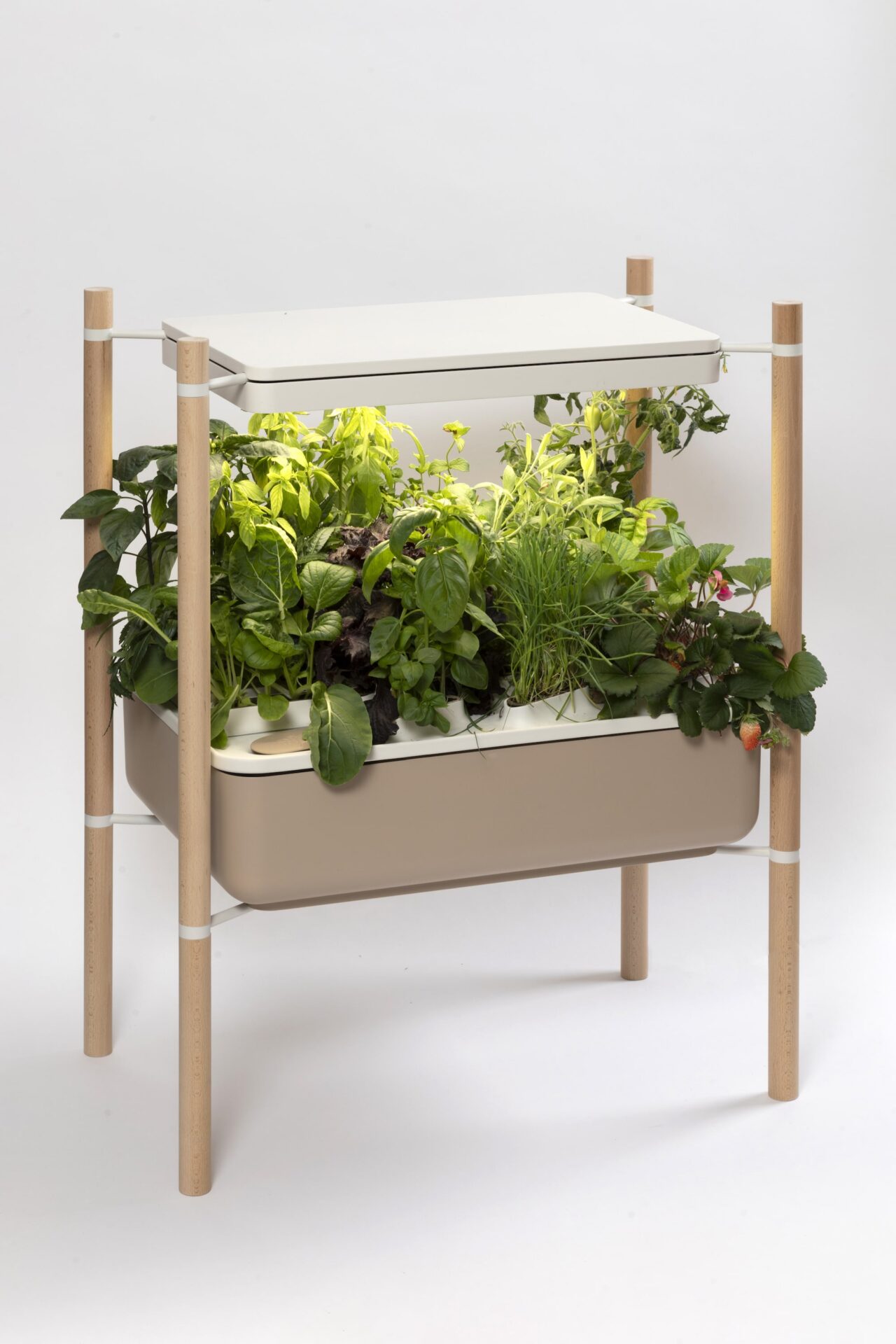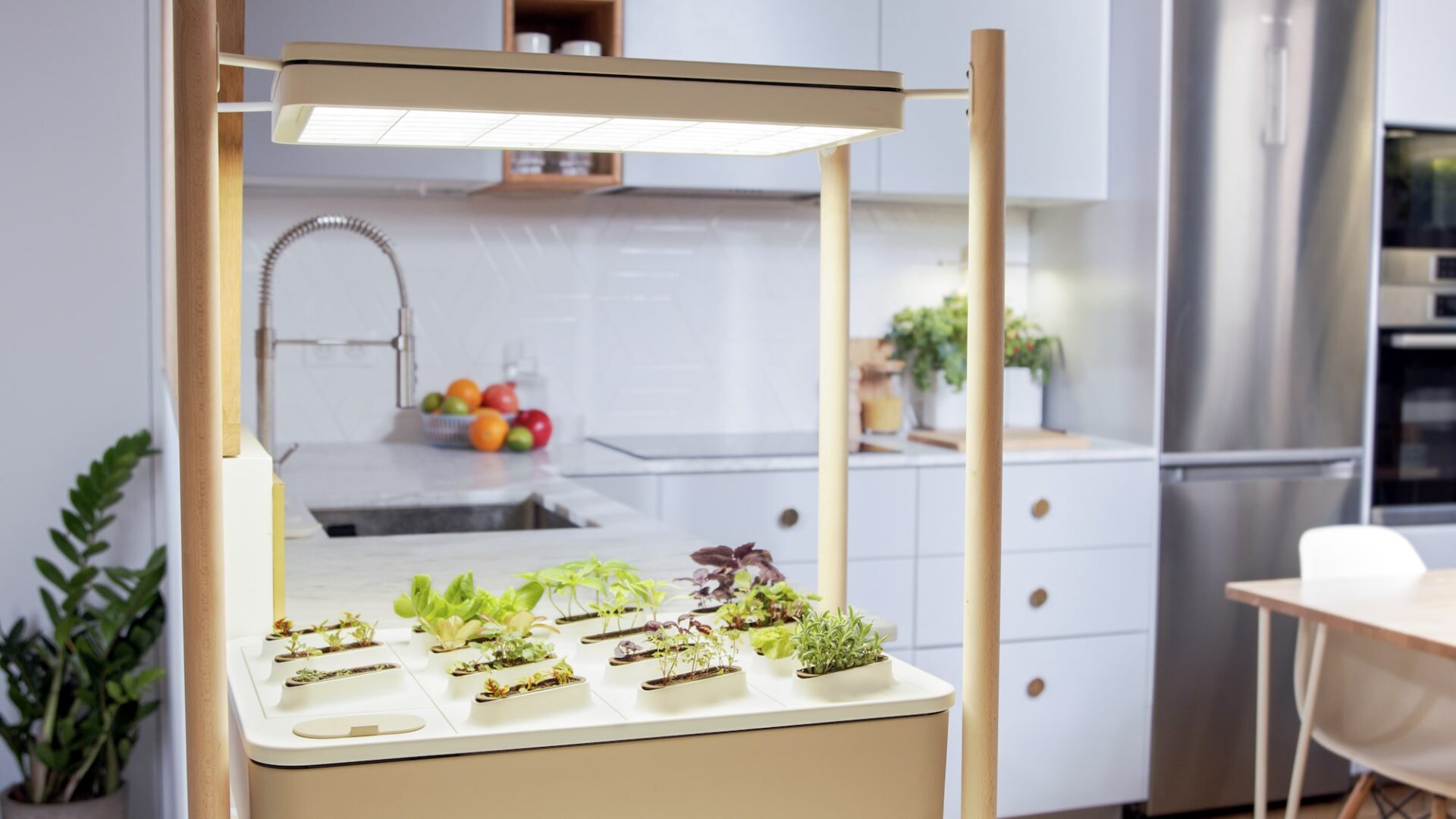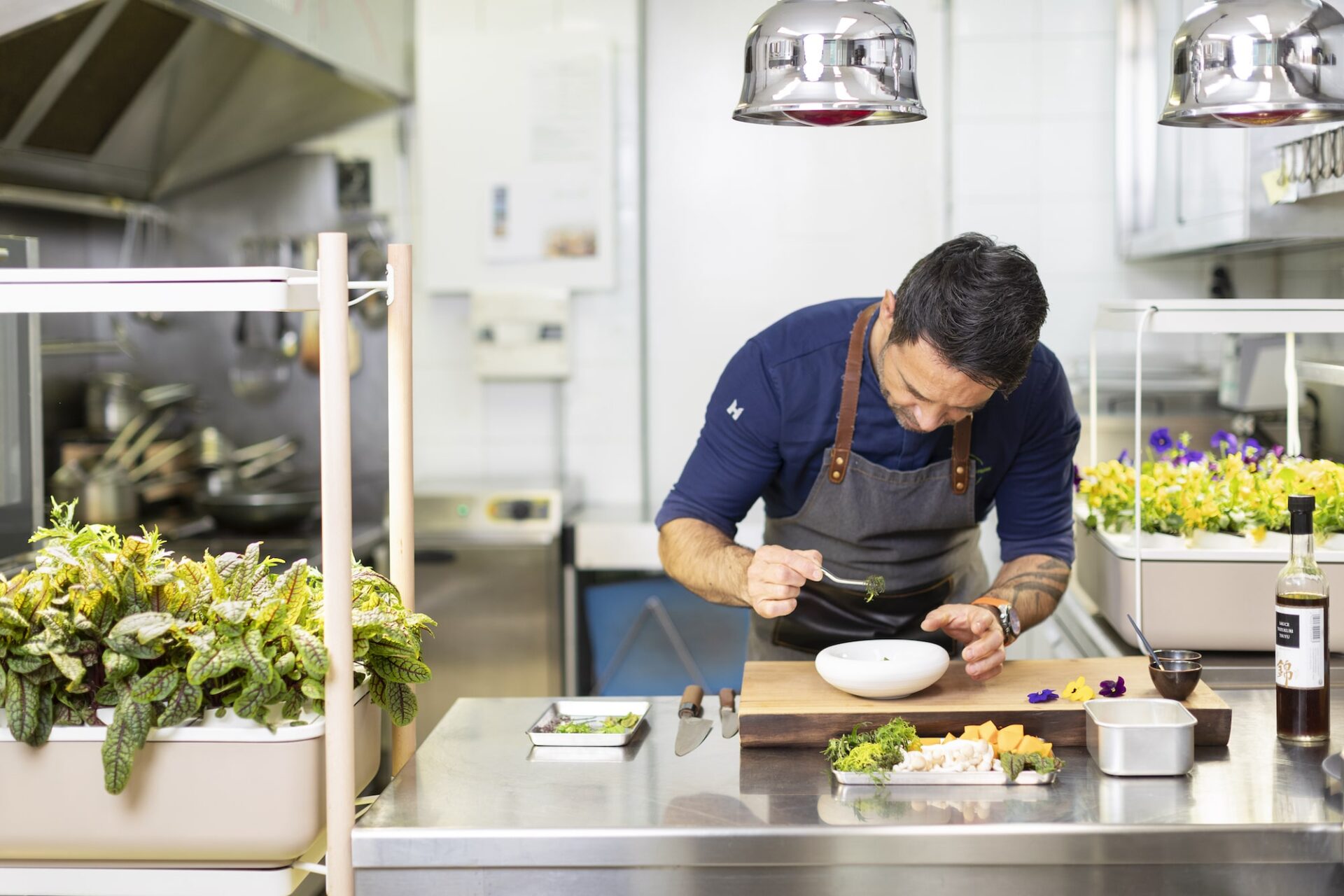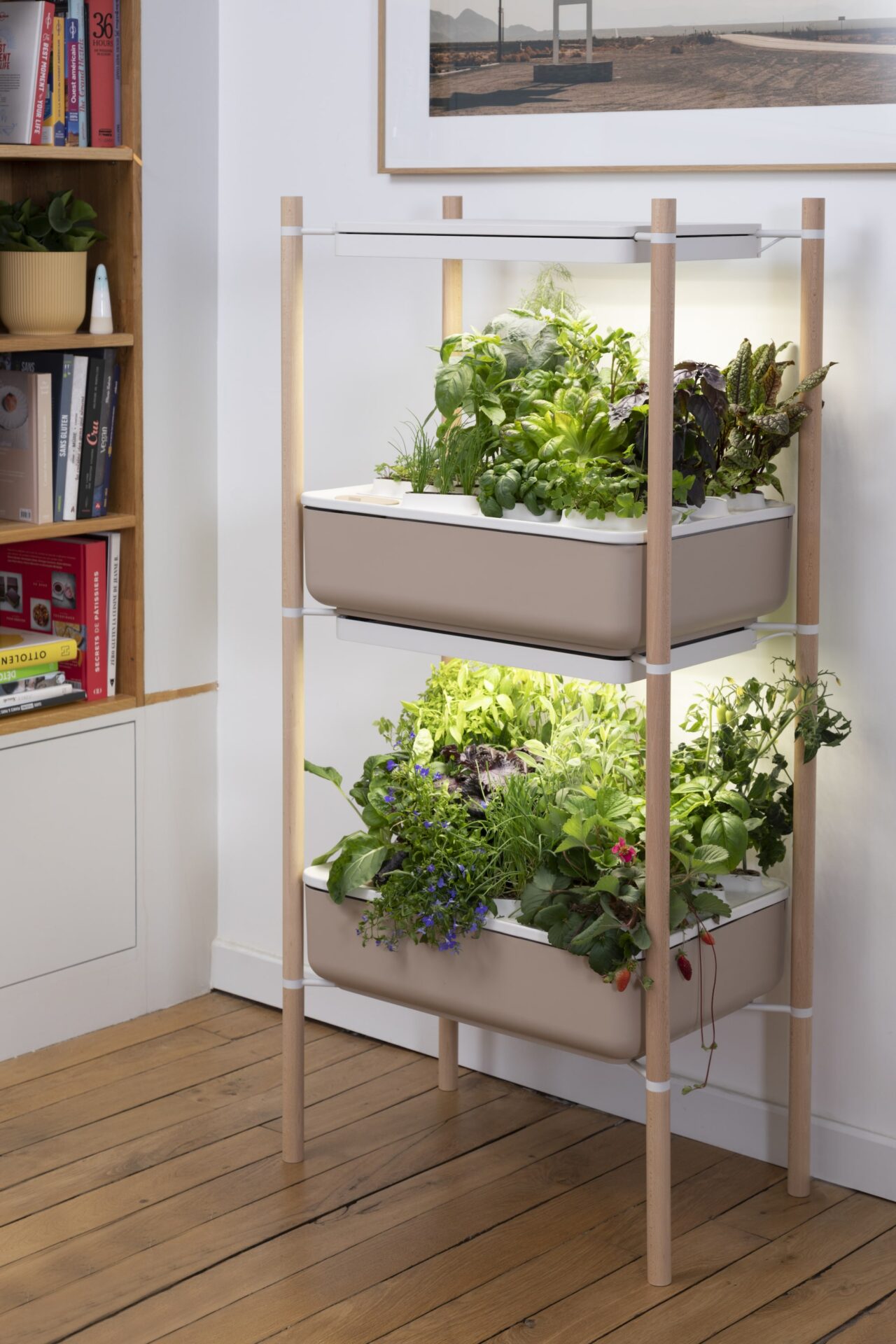 MULTO | Your own kitchen farm.
Company Name:
Prêt à Pousser
Project description:
Multo, allows to grow from 20 to 60 plants, and enjoy abundant and ultra-local harvests of herbs, salads and vegetables, to have a real impact on our daily diet : more local, more sustainable, more tasty.
It fits perfectly into every interior, large or small, & is fully modular according to individual needs and use. It's very simple: just insert the pod, turn on the light & add water & nutrients. Yet behind this simplicity lies a technology that is the result of 6 years of R&D.
Multo is the 1st vertical farm dedicated to individuals to integrate professional ebb & flow technology. Like the tide in the ocean, the water level goes up & down at regular intervals thanks to a submerged pump that is activated automatically.
This movement creates a continuous circulation around the roots that will renew nutrients & oxygen. This technology allows up to 3 times more yield than current indoor gardens.
Multo is composed of several interchangeable trays: one for growing leafy vegetables, herbs and flowers, another for growing micro-sprouts (whose nutritional qualities are excellent for health), another for germinating plants while they are still at seedling stage and the last tray for growing root vegetables such as radishes or carrots.
This is the 1st time that an indoor garden allows so many possibilities with such a high yield.
Multo is part of the "smart home" theme because it is a design product that has been thought to improve the quality of life of the inhabitants of a home. By its qualities, it will solve the difficulties that the inhabitants of a home (especially the urban ones) can meet to make themselves grow, all year long, a part of their plate and to control their food.
It's a short-circuit product (you grow part of your food directly at home) and sustainable that avoids food waste (you only produce what you consume) and plastic packaging (no more bagged herbs). Also, it's proven that the fact of maintaining & being surrounded by plants favors our wellbeing.
What makes it smart / innovative?:
Multo is the very first personal vertical farm to integrate an ebb and flow technology, explained before. Some elements concerning the ebb & flow technology are in the process of being patented.
The light dispensed by Multo is 8 times more powerful than other small indoor gardens. Multo's light turns on in the morning and off in the evening, automatically. We did a lot of work on the LED panel to have a nice light (no blue or red light) but also efficient with a full spectrum that reproduces the sunlight.
Everything is managed by a unique control board connected to the smartphone via Bluetooth to manage the water level (when it's time to add water and nutrients) and the settings of the light from a dedicated application.
The system of modular trays allows to grow a wide range of plants, thanks to years of research in R&D. It adapts to all interiors with the system of evolving levels (1, 2, 3 levels or a "counter" version). This makes Multo an evolving and intelligent product.
We have done more than 45 laboratory tests to test Multo, dozens of prototypes and have presented it in previews at trade shows such as CES Las Vegas 2022, Taste of Paris 2022, SIRHA 2023, and in the department store La Samaritaine to submit it to the opinions of professionals and potential users.
We wanted it to be smart down to the details: the water inlet is designed to have a simple access to the pump and an easy cleaning, the pump is equipped with a noiseless system so as not to disturb the inhabitants with a water flowing noise.
A special grid has been designed as a lampshade so that the leds are not dazzling, pods hide the places not used by the plants for a nicely finished product, the cover over the structure is reinforced to be able to put objects on it, etc.
From an aesthetic point of view, we designed the product to be light and to fit in all interiors and to make the structure forget itself and make the beautiful part to the plants!
Why is it relevant for the final user?:
First of all, Multo is a real solution in favor of better eating and an opportunity to better control one's diet: healthier, more sustainable, more local. With Multo you know what you are putting on your plate because you grow your vegetables yourself from seed (organic in most cases) and you don't use pesticides.
And this all year long because Multo is not subjected to the climatic hazards.
Then, Multo is simple! Growing fruits and vegetables without having a green thumb: quite a challenge because not everyone knows how to manage a vegetable garden! But with Multo all the optimal conditions are met so that even novices in plants can grow themselves a part of their plate.
We have simplified all the steps as much as possible and the complementary application provides step by step guidance. We have thought of all the little details to make its daily use easier (ease of cleaning, optimization of the shape of each piece, light pleasant to the eye, soft colors to please the greatest number of people etc.).
Multo is beautiful. We have paid special attention to the design of Multo. Some of the indoor vegetable garden solutions on the market today look too much like unattractive household appliances and put technology ahead of design. With Multo, we have created an object that is both useful/ efficient and beautiful.
We were inspired by Scandinavian design with curves, the use of light wood and soft colors that fit in the hygge, this Scandinavian art of living advocating slow living and comfort.
We wanted Multo to evolve and last. Multo is evolutive : you can choose to have a one-level Multo and then if the family grows: two and then three levels! It is not the user who adapts to Multo, it is Multo that adapts to the user.
Sustainable because, in addition to being able to evolve with its users, each part of Multo can be replaced in case of defect: no need to throw everything away and buy it all again. This aspect was important to us and guided us in the design of Multo.
Link to the project:
https://www.youtube.com/watch?v=p0ON67oGxqQ
Pdf presentation: