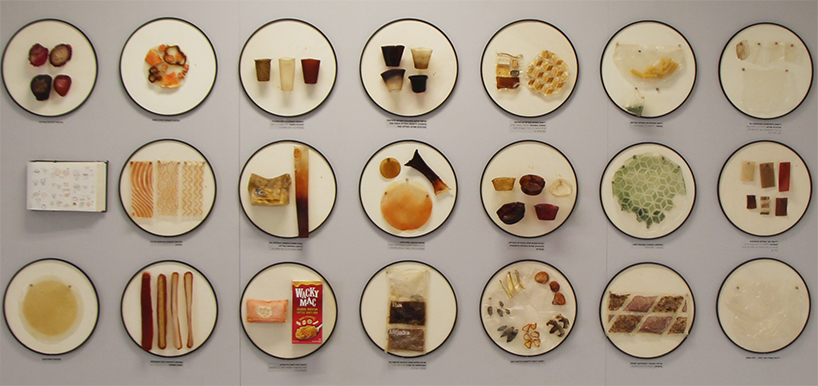 NakedPak
Company Name:
Naama Nicotra
Project description:
NakedPak series is a line of zero-waste, edible meals, wrapped in soluble bio-plastic made of agar produced from algae.
The dishes are completely naked – not wrapped in plastic or paper, and to solve the food hygiene problem, the meals are rinsed well with water (just like fruits and vegetables) before being cooked.
The dishes are individual meals, ready to be cooked, and contain all ingredients and seasoning necessary for a flavorful result. The entire NakedPak is placed in a pot, cooked while the wrapper melts and adds all the delicious flavors.
NakedPak series includes vegetable soup, spaghetti with tomato sauce, rice with green Thai curry, lasagna, and ice cream.
NakedPak is my graduation project in Product Design Bachelor, tutored by Naama Steinbock, in HIT, Holon, Israel.
What makes it smart / innovative?:
One of the main concerns about such a product is hygiene. After all, packaging and wrappers are designed to separate food from the outside world. Like an apple sold in bulk, exposed to dirt, carried in a bag, and rinsed before being eaten, NakedPak is rinsed before being used.
Most fruits, vegetables, nuts, and pastries are sold like apples, rinsed, or brushed off before consumption. Today, we are not familiar with that method for hot meals or ice cream. Therefore, NakedPak is a behavioral and mental change.
In this project, I offer five iconic tasty dishes. However, the NakedPak vision can be adapted to a wide variety of meals.
Each dish contains all the spices and flavors needed to be entirely prepared.
The dish is rinsed in the sink, cooked in boiling water, and eaten!
Why is it relevant for the final user?:
NakedPak gives the final user the opportunity for a zero-waste, sustainable, and nourishing meal. As consumers, many times we don't have a choice – the vegetables, pasta, and ice cream are already packed with plastic and paper packaging.
NakedPak offers a new relevant and innovative solution in a few aspects:
1. No packaging – the wrapper is edible and soluble. Instead of throwing it in the garbage (like most sustainable packaging), to encourage the user to cook and eat the wrapper, all flavors and spices are applied in the bioplastic.
2. One portion – to reduce food waste as much as possible, each meal contains an individual meal for one person. To cook a meal for a family – cook together a few meals.
3. Fun and appealing food – we eat with our eyes. When it comes to sustainable food, we don't need to compromise with aesthetics and food experience. All designs are inspired by food cultures from around the world, and all pigments are natural and edible.
Link to the project:
https://naamanicotra.com/nakedpak
Pdf presentation: