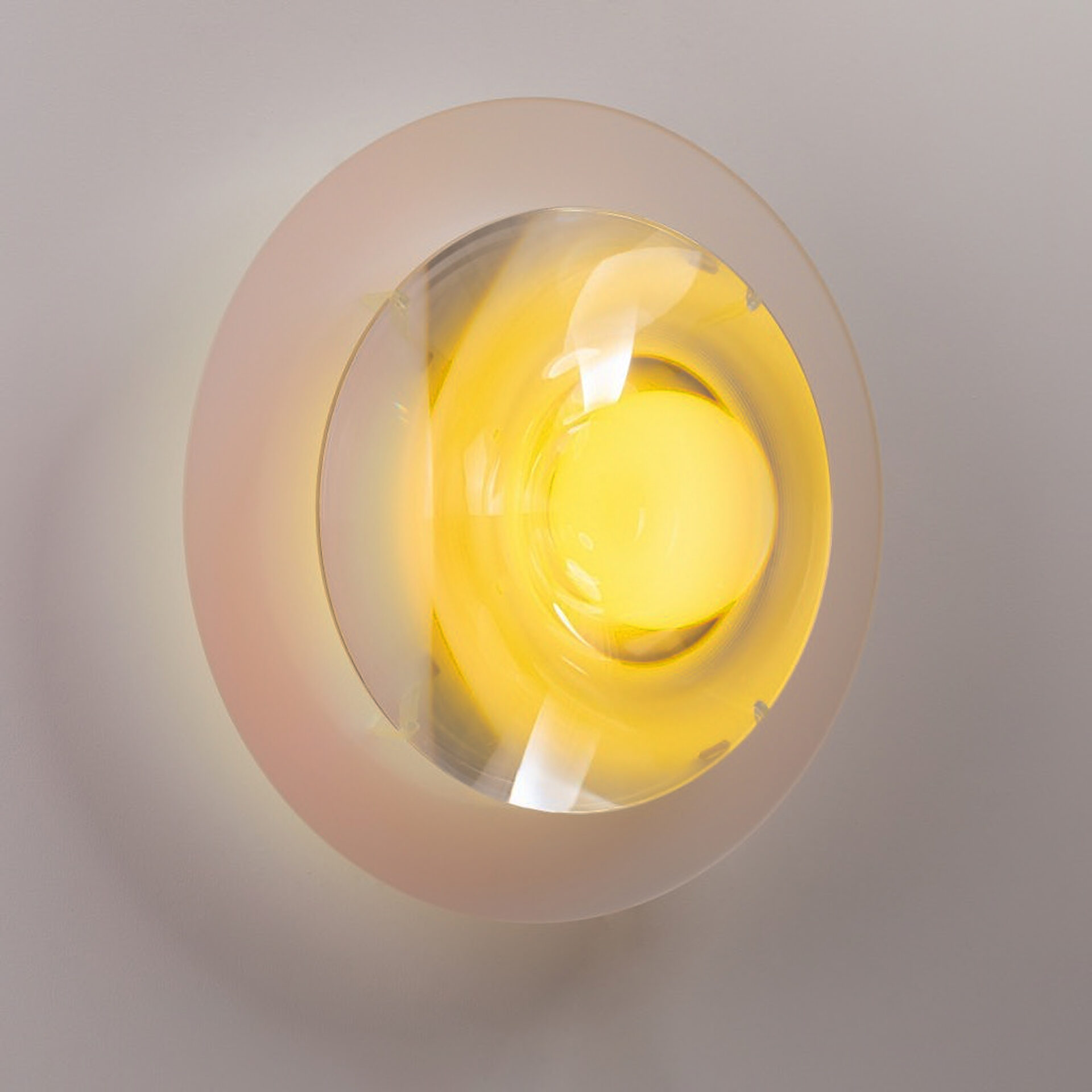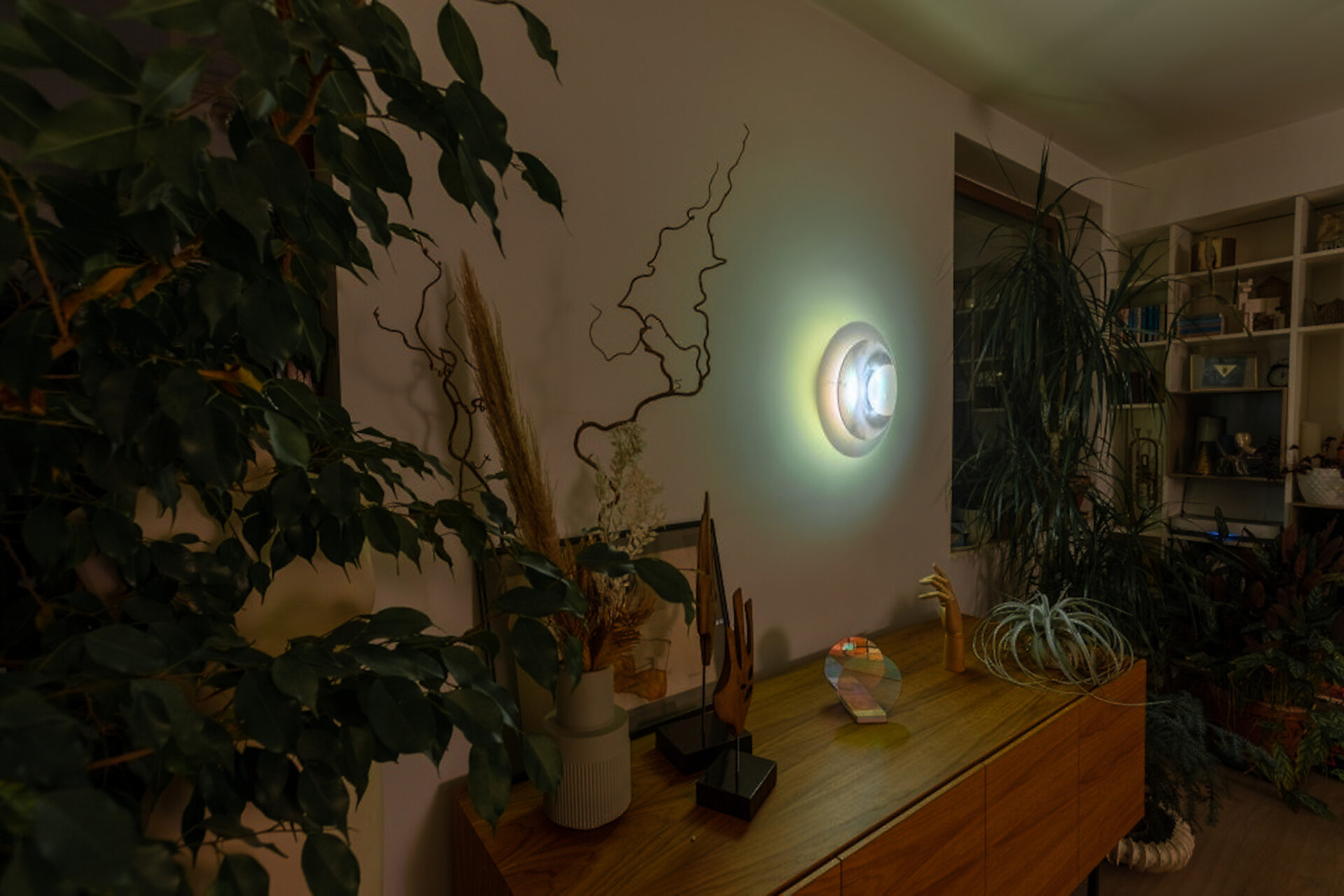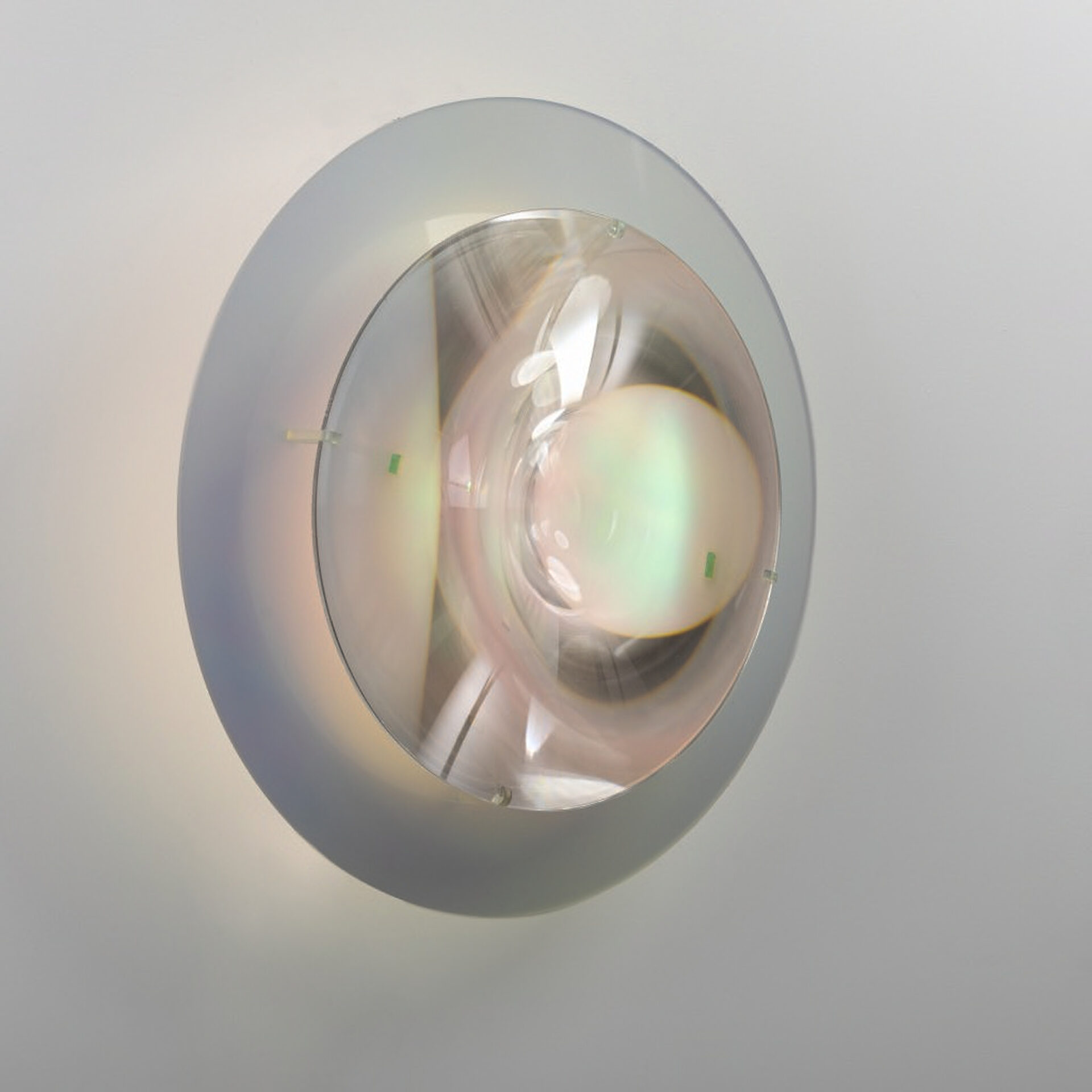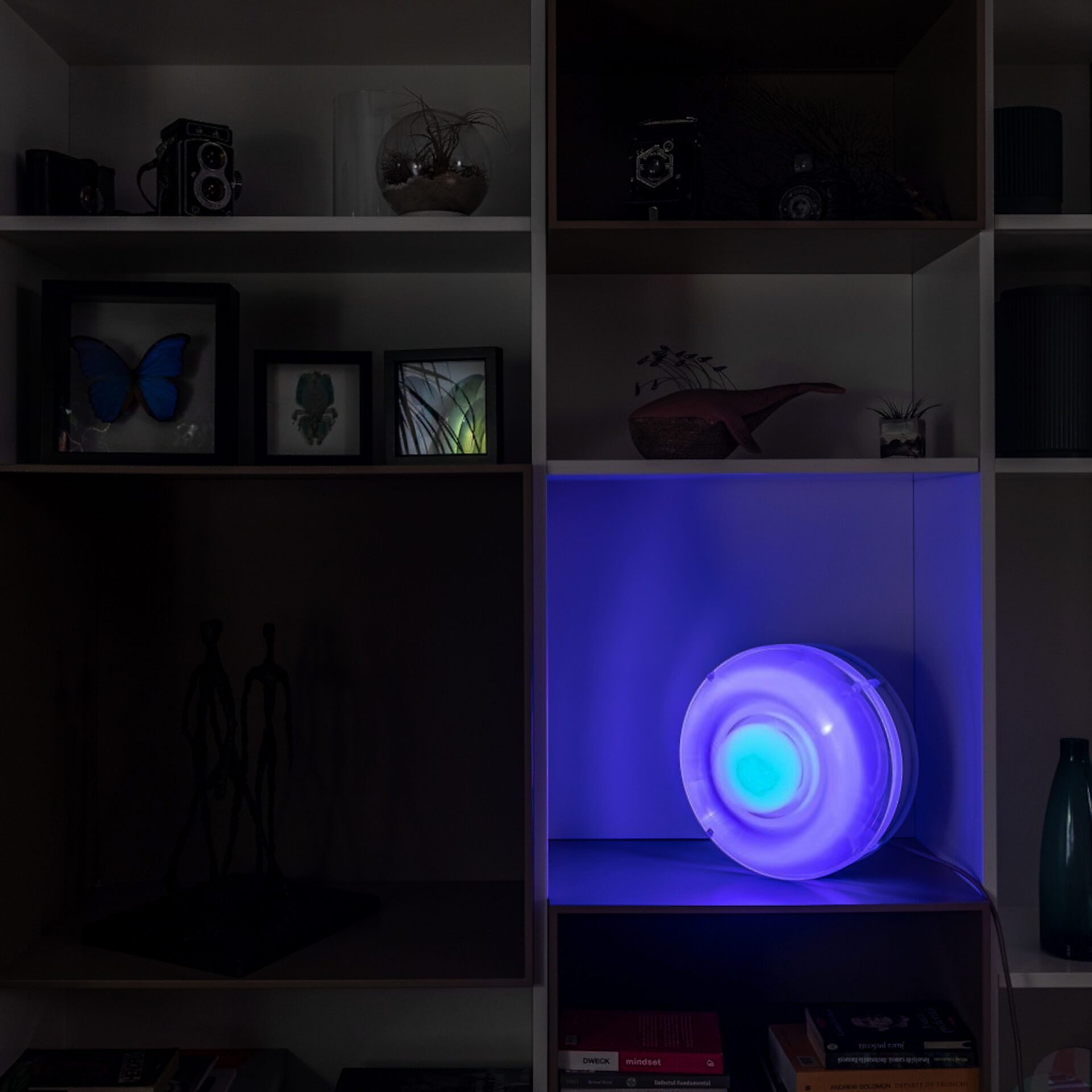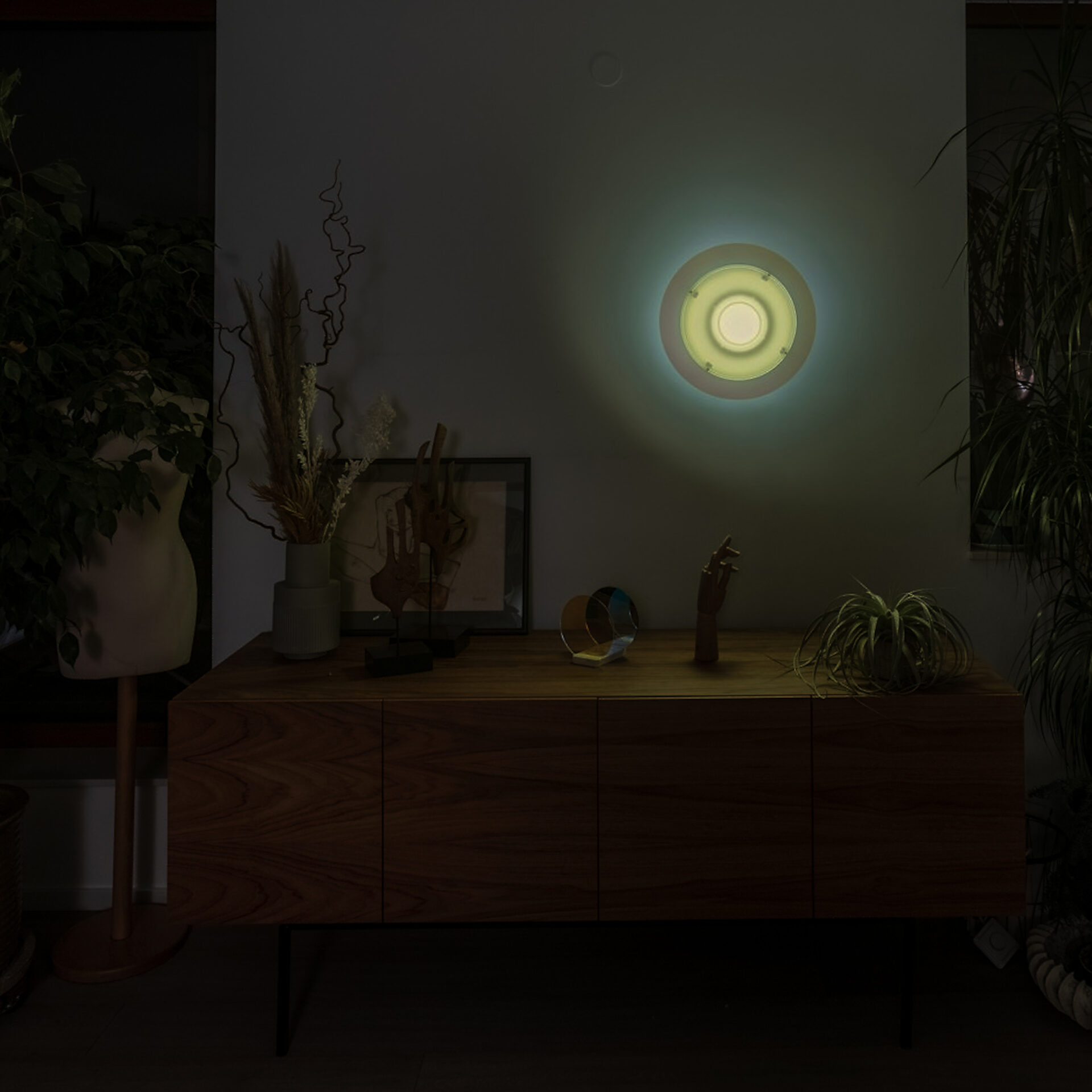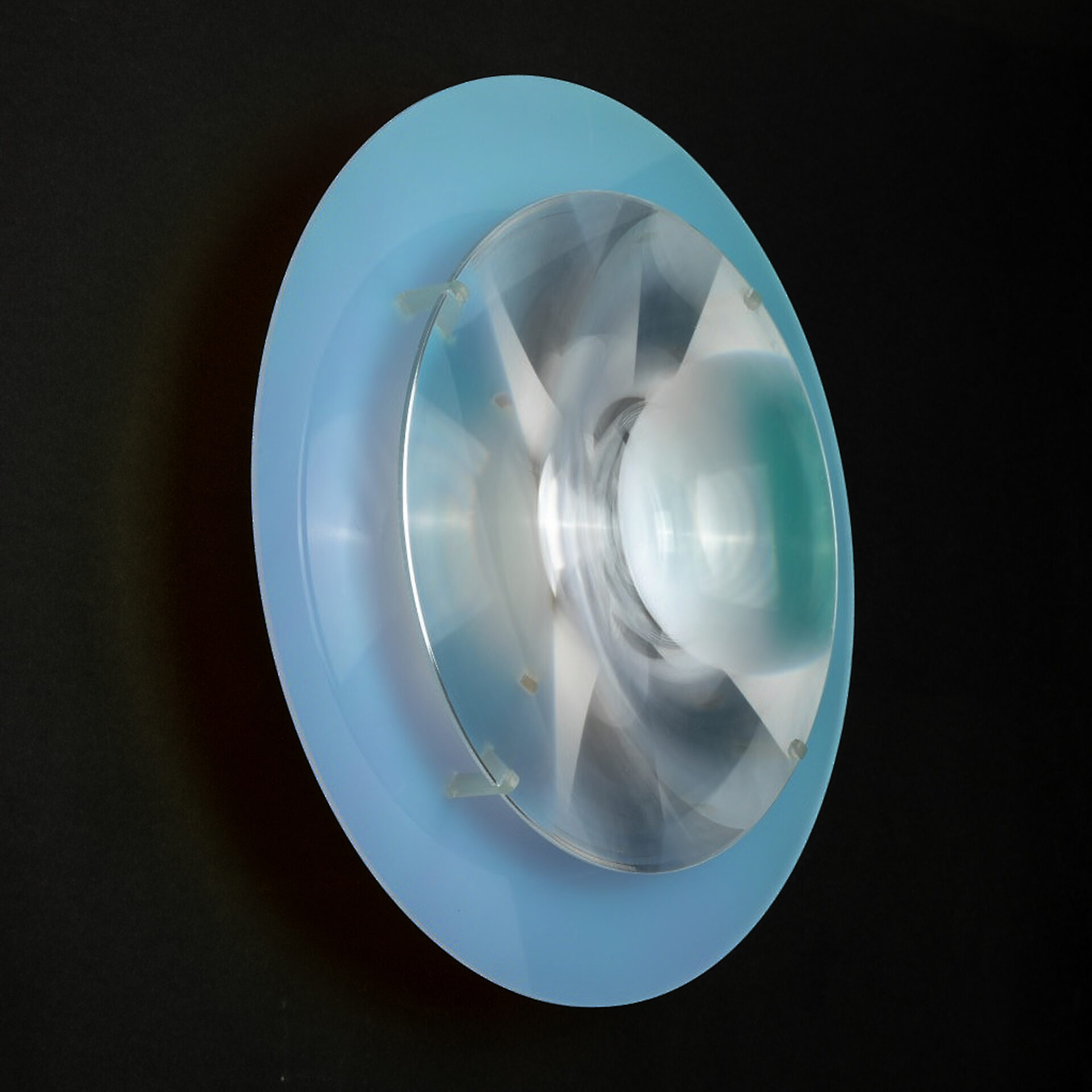 Noospheere
Company Name:
SC CATRINEL STUDIO SRL
Project description:
Noosphere is the luminaire that plays with our perception. The term "noosphere", referring to " the sphere of human consciousness and mental activity " hints at the illusion created by design. The lamp brings to life a sphere shape using holographic technology.
The lamp's central element changes shape as the viewer moves around the piece. The light is seen reflected in a dazzling, yet subtle array of curved shapes. The luminaire incorporates dichromatic filters which create a color-shifting effect.
Noosphere offers moments of contemplation and a pause from our hectic lives, thereby fulfilling our need for beauty and awe. I believe that these types of experiences are very valuable, especially in the fast-paced world we are living in.
Noosphere displays dynamic patterns of brilliant light. The intensity and shades are changed using a smart RGBw fixture including 16 million colors of color-shifting. The luminaire can be controlled by remote control or by an app, as well as Alexa Google home assistant, and Siri.
Through our Smart and user-friendly app, you can become the designer of your light show: by using dynamic or smooth color transitions. Our moods and needs are constantly changing. Thus we have designed Noosphere to adapt to your lifestyle.
The luminaire is very versatile: The front magnifier intensifies the brightness, thus the lamp can be used for tasks, whilst also as a decorative piece, and when using the disco function it can be used as a party light.
Noopshere is produced in a simple, efficient, and sustainable production process. The parts we produce in-house involve two efficient and optimized production processes that are almost 0 waste: sectioning an aluminum bar in parts, and laser cutting recycled PMMA. The leftovers become raw materials for jewelry pieces.
The assembling process is fast and straightforward.
What makes it smart / innovative?:
Noosphere is the result of our investigation and research into optics. We work interdisciplinary, so in the making, we incorporated optical filters and materials generally used in fields such as optics and microscopy.
The piece is the result of an experimental approach involving extensi­ve material exploration. The Smart App is very versatile and can adapt the light to different needs and atmospheres, from party light, by syncing the color effects with your favorite music, to a subtle and soothing night lamp or an accent lighting fixture.
By using the program and presets function in the app, you can customize your lighting experience. The installation process is very intuitive and takes less than five minutes. The app's interface is clean and clear. Bluetooth technology allows you to connect directly with the remote control or app.
Noosphere can easily connect across multiple devices including smartphones, tablets, and some smartwatches. Noosphere is a luminaire designed to adapt to your lifestyle, thus it can be set to turn on and off using a timer and a night light function, so you can choose the day of the week, color, and brightness, as well as a start and end time.
Studies show that the color of the light influences our perception of daytime and thus our circadian. Using the twilight simulator function you can simulate a sunrise by creating a period in which the light becomes increasingly brighter until it reaches full brightness.
This makes it possible to be gently woken. In addition, you can use bluer lights during the day to keep you awake, whilst warmer and dimmer lights in the evening. The presence simulator function provides security and peace of mind for you to relax on vacation. This option uses a smart scheduler that simulates presence by choosing different on and off times
Why is it relevant for the final user?:
"The noosphere is a term used to describe how human consciousness and mental activity influence the biosphere, including its relation to planetary evolution. "I am fascinated by the idea that our minds can change matter and in my designs, I aim to explore and reveal the fragile nature of perception.
The almost surreal lightscape aims to question our perception of daily objects and experiences: What is real? How much of "reality" are we able to perceive?
We live in a world where we are constantly bombarded by visual noise, Noosphere creates a state of tranquility and opens up a space for an immersive and mesmerizing experience. I believe this is a very valuable experience for a society in which burnout and depression are rising faster than ever.
Furthermore, Noosphere can be used in chromotherapy, an alternative therapy based on the idea that color and colored lights can help treat physical or mental health. According to this idea, they cause subtle changes in our moods and biology.
We believe that Noosphere is very relevant for the final user due to its high level of customization and its very versatile nature. Because the luminaire's behavior can change as the users' needs shift, a stronger emotional connection is built between the two.
In addition to the emotional factor, due to its versatility, Noosphere can easily replace several traditional lamps, thus making it a highly efficient product.
Link to the project:
https://catrinelsabaciag.com/onnda-light/
Pdf presentation: