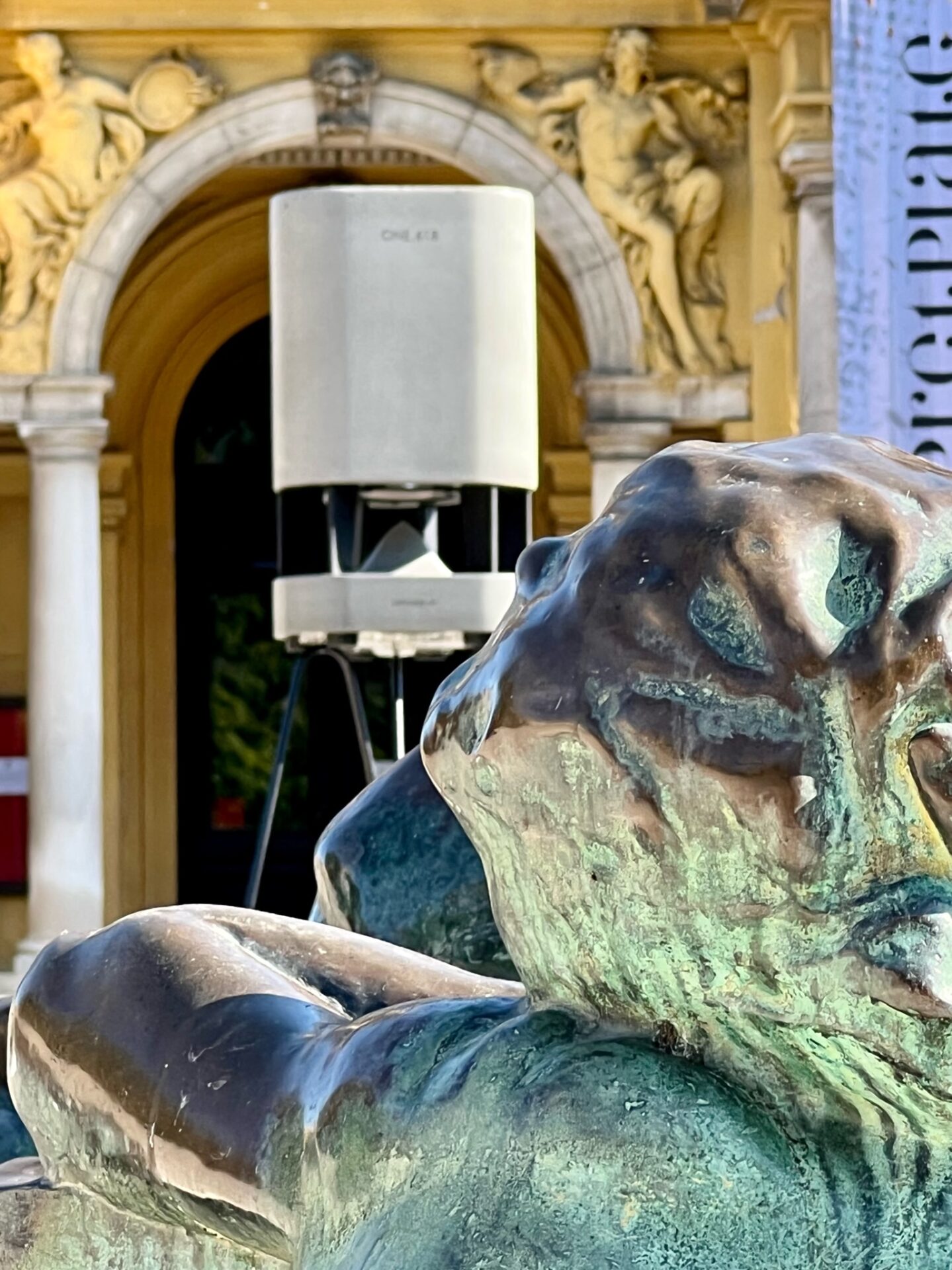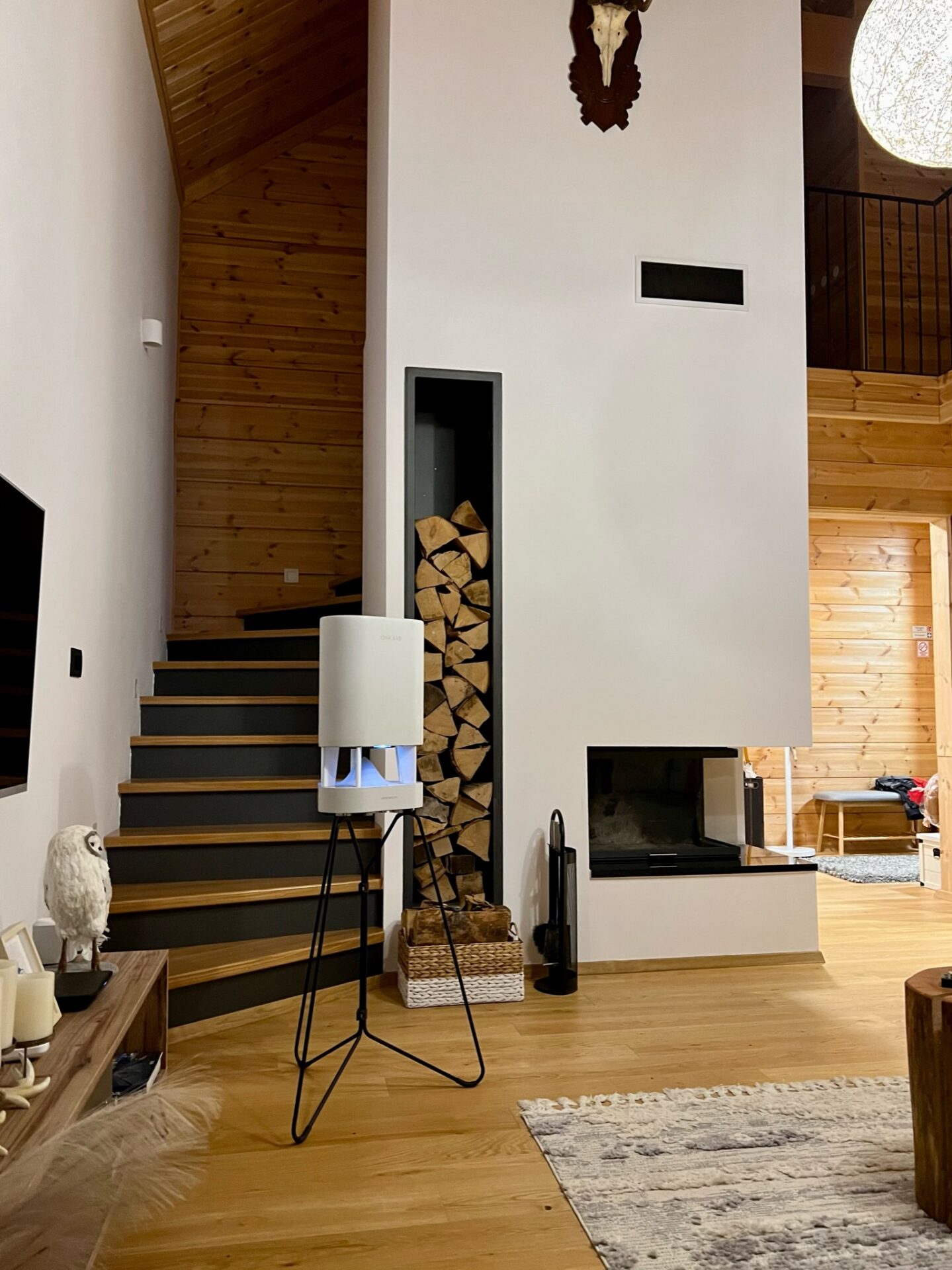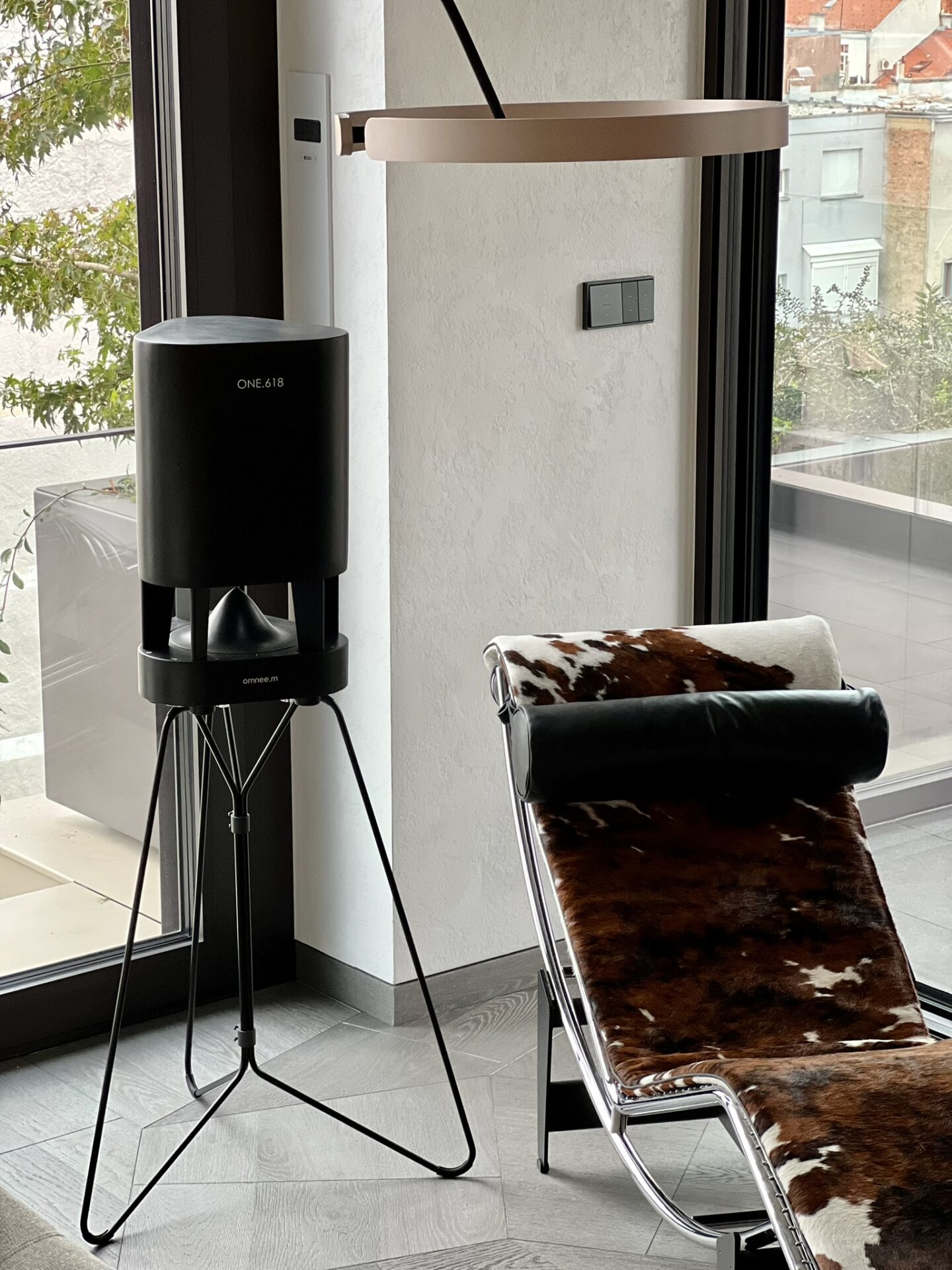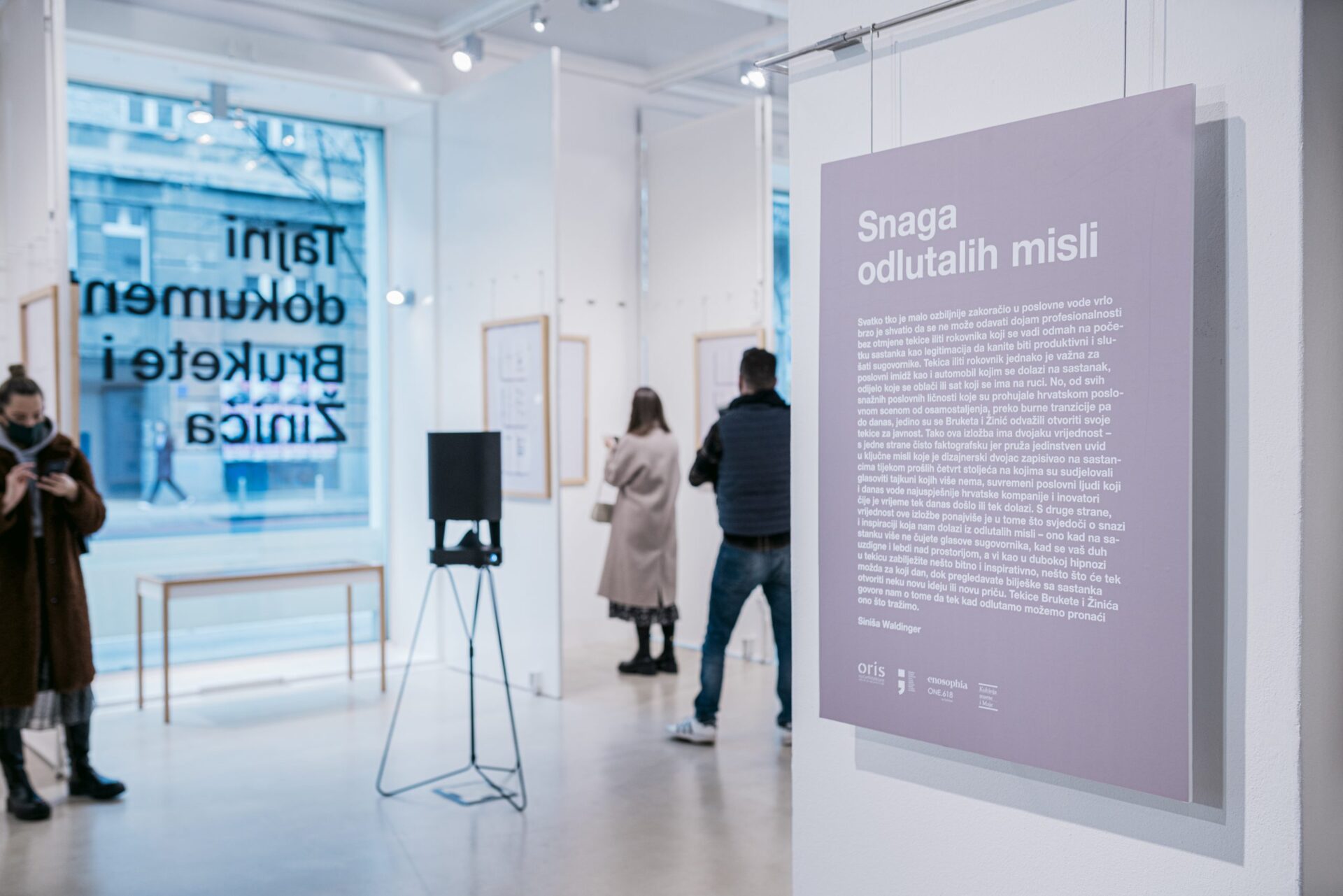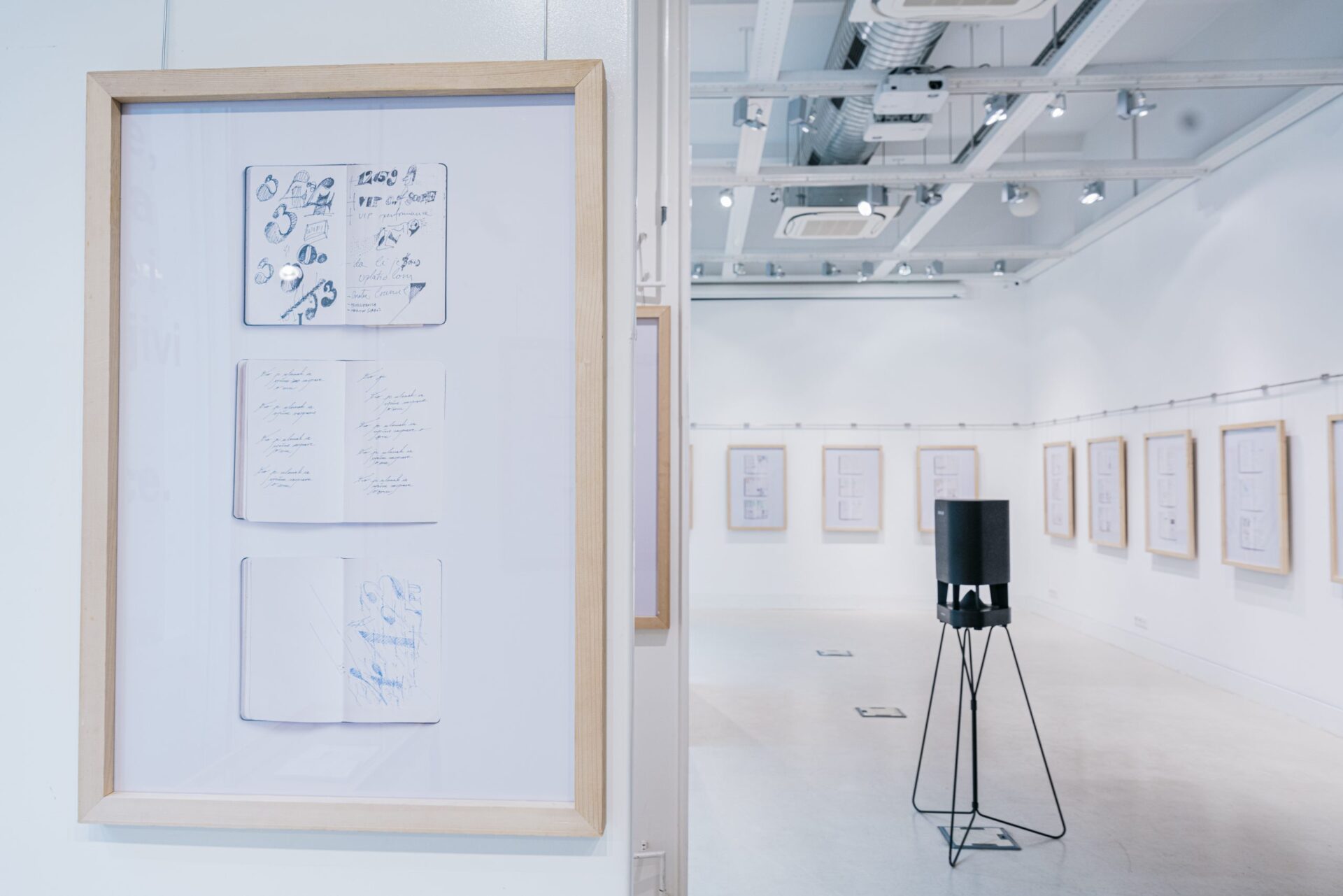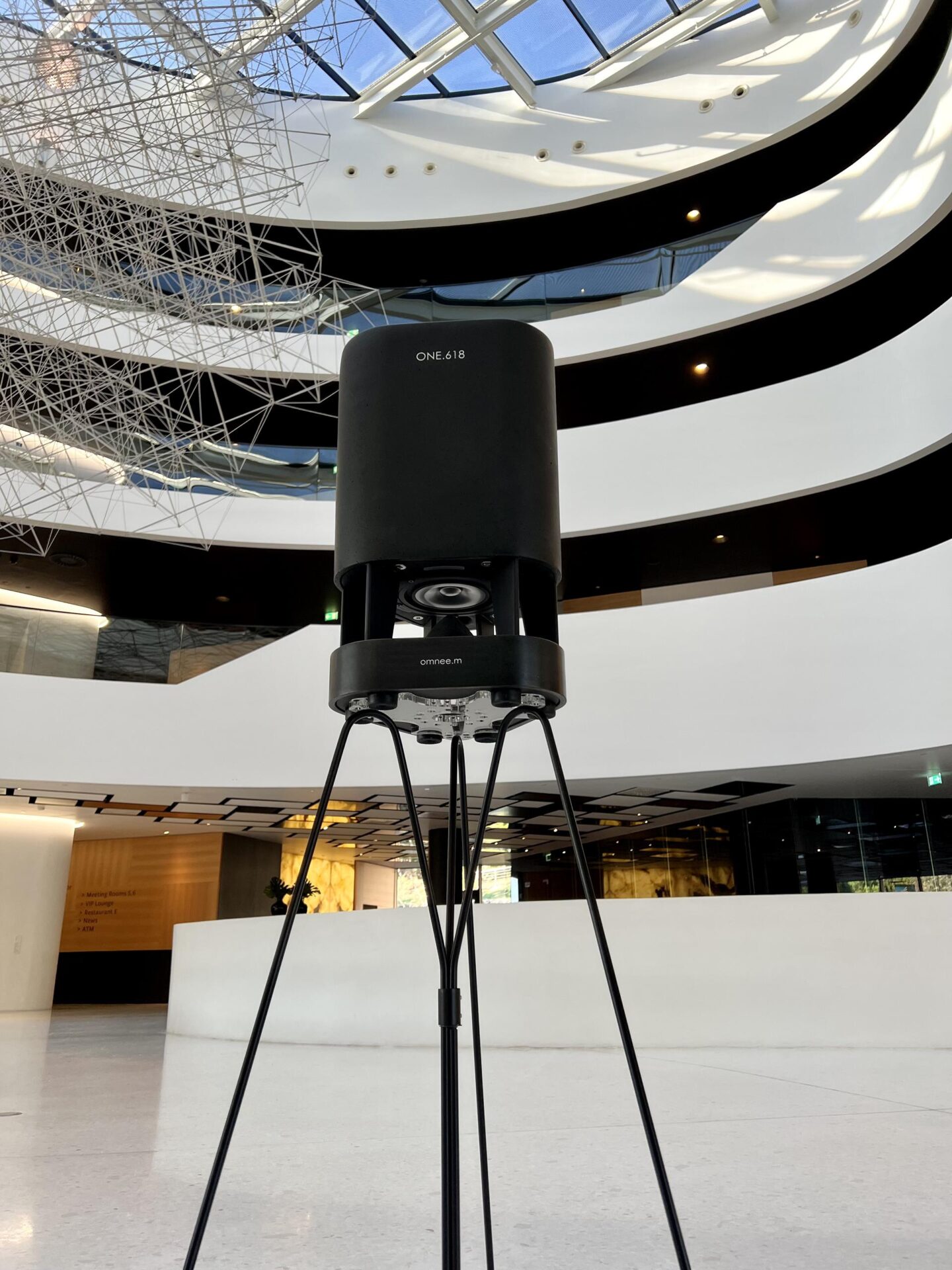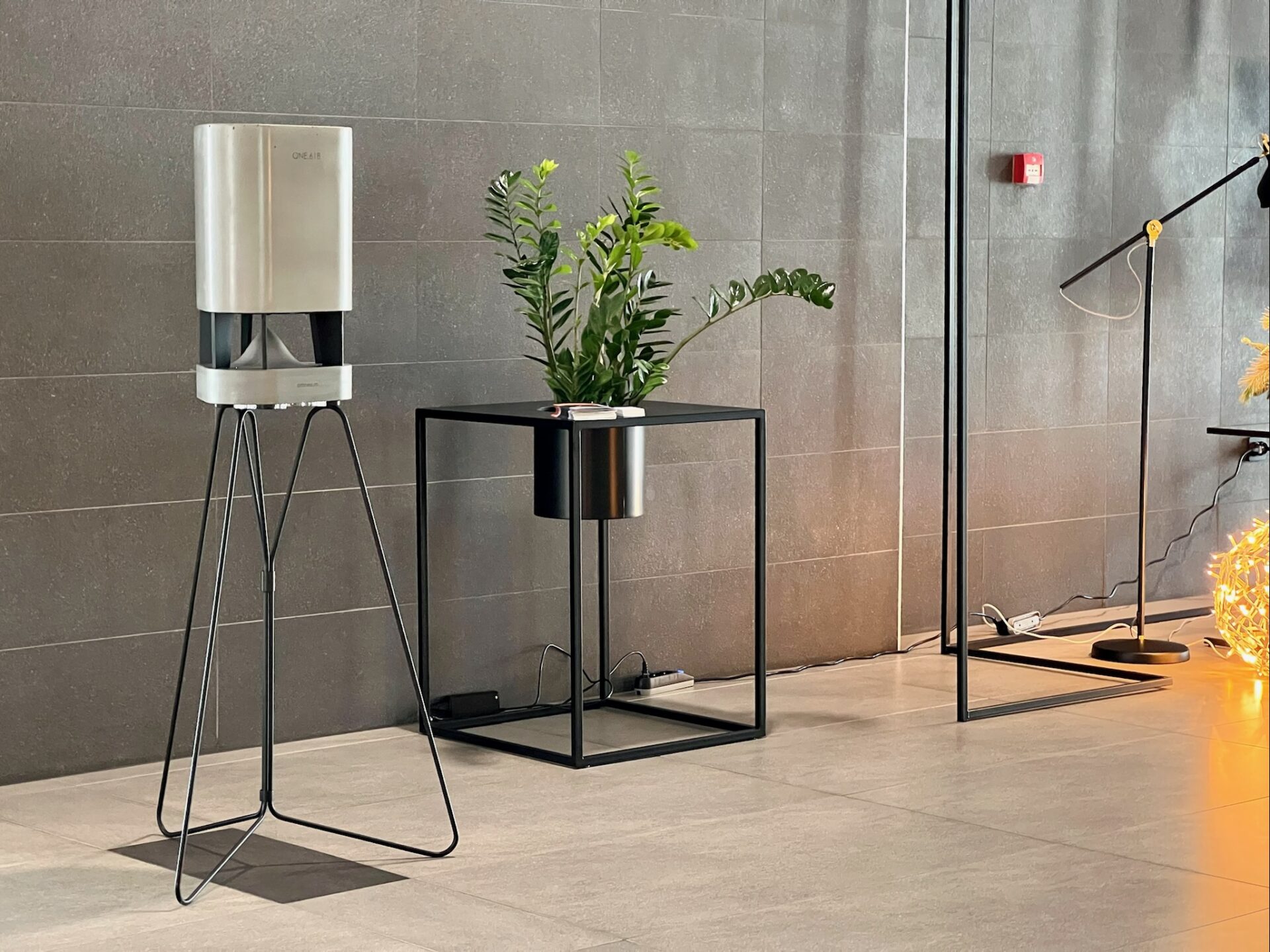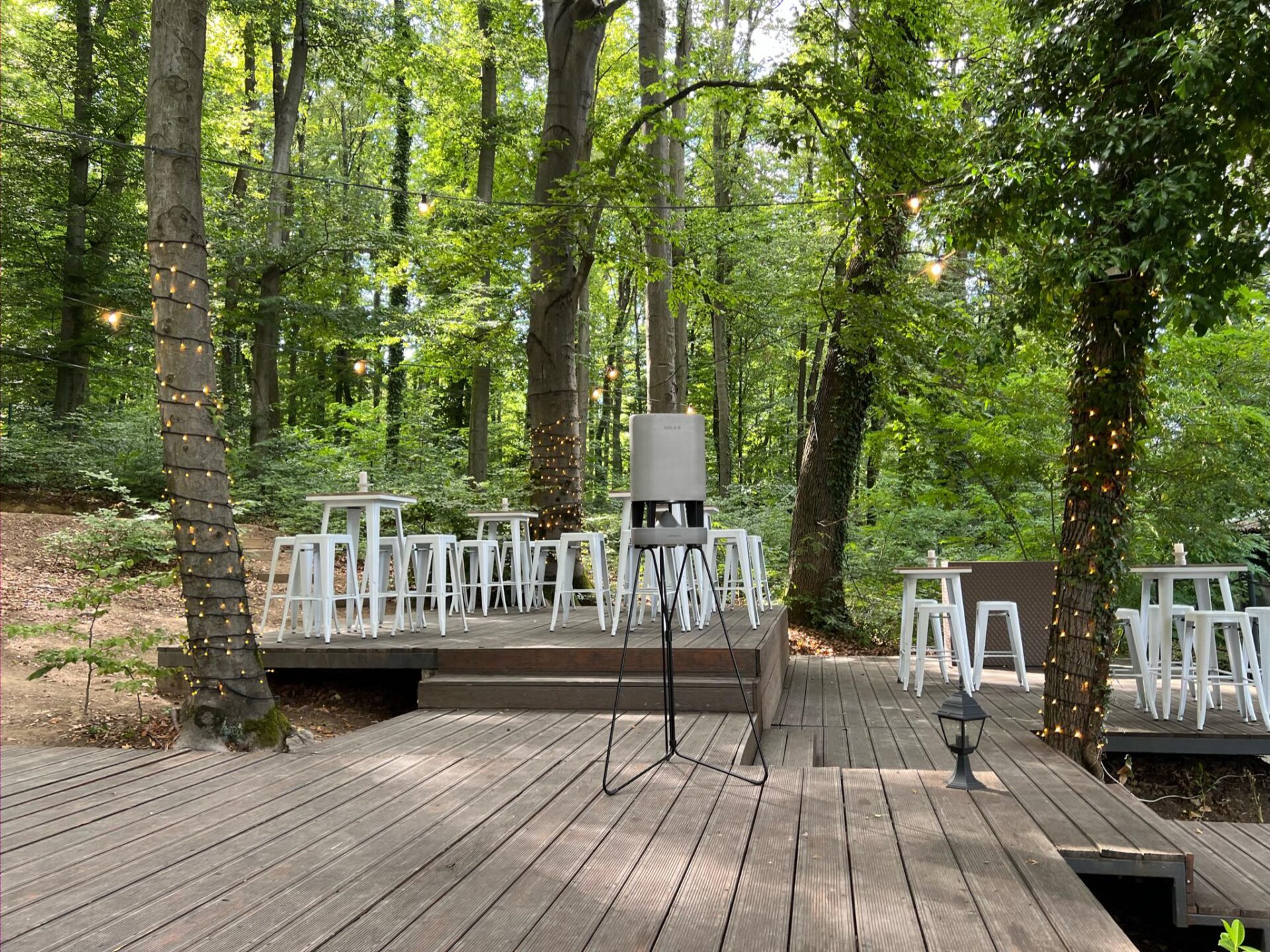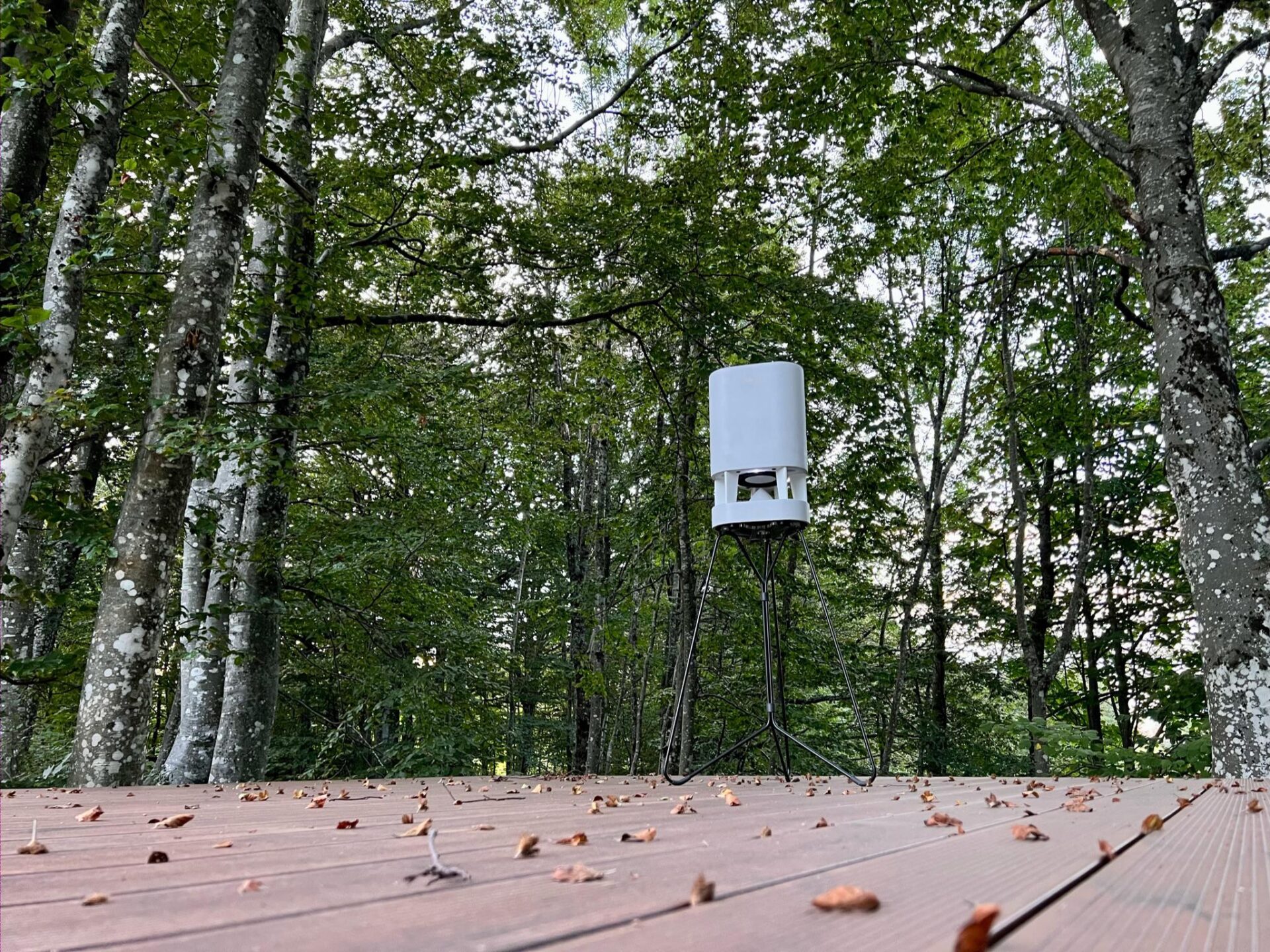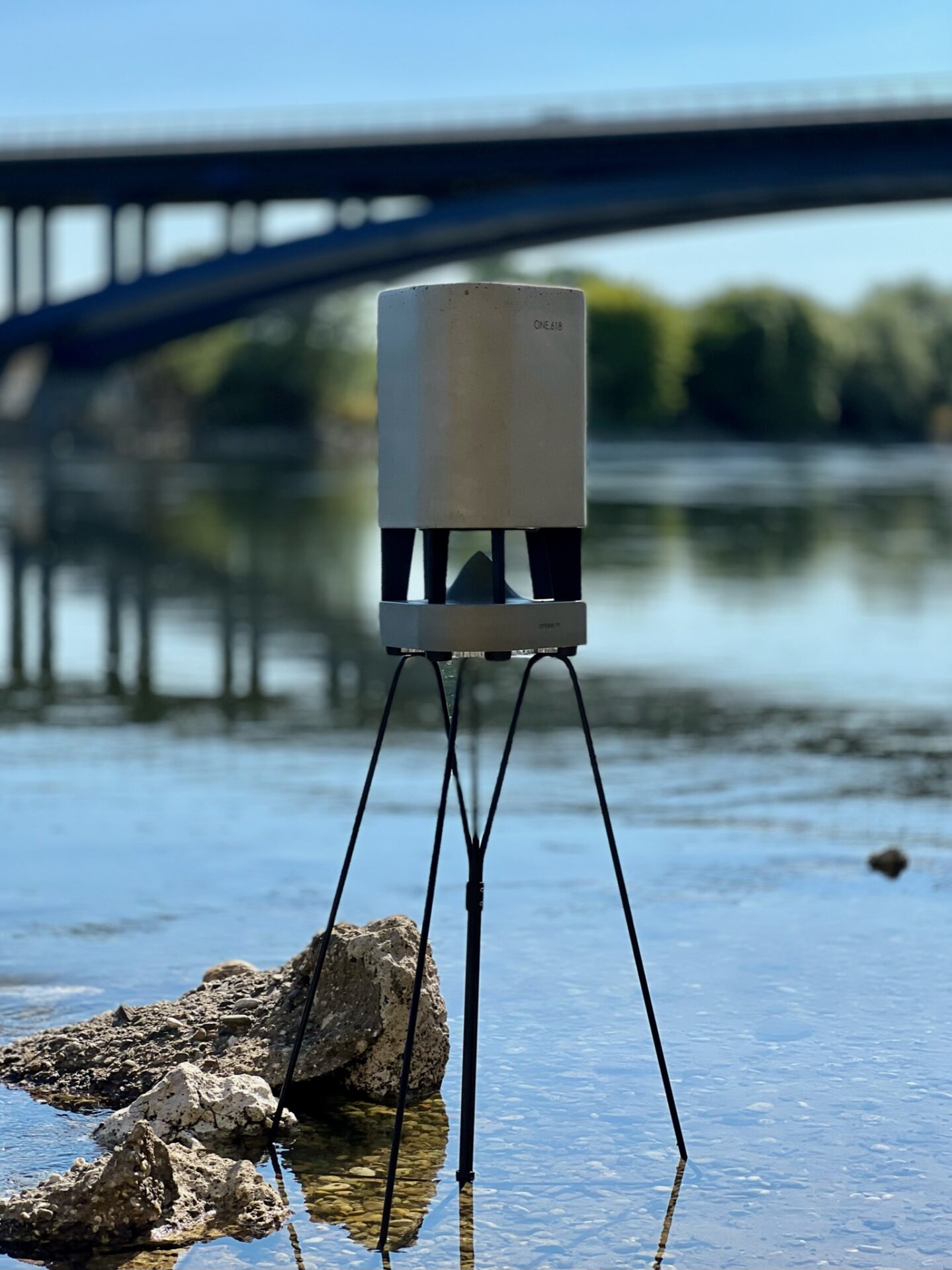 ONE.618 omnee.m – omnidirectional active wireless full-range concrete hi-fi speaker
Project description:
omnee.m is a powerful all-in-one 360° omnidirectional wireless active loudspeaker made from concrete with a built-in amplifier, powered by batteries and capable of streaming from any source, anywhere you are.
This indoor/outdoor hi-fi loudspeaker stands out not only for its design, versatility, and the highest quality materials and workmanship but, most importantly, for its incredible sound capabilities.
It is built to make the listening experience seamless. It lets you hear the texture and timbre that make instruments sound so real, every breath a singer takes, and voices that sound startlingly convincing, full of intent and emotion. It transcends you from listening to music to an immersive musical performance.
Whether used alone or in a stereo pair, in the house or out in the garden, omnee.m lets you only hear and feel the music, as it was originally intended, not the loudspeaker.
With 360° omnidirectional sound dispersion, innovative invisible touch-sensitive controls hidden in concrete, and multi-room capabilities, omnee.m makes the perfect addition and statement piece in the modern smart home.
The author has put his knowledge, experience, and more than three years of passion and dedication into creating the concept, design, and project of sound, concrete, and electronics to make this project become a reality.
What makes it smart / innovative?:
omnee.m is designed and engineered from scratch for the highest performance. It was done by breaking free from established conventions and forms used in speaker design, and by rethinking how each part should look and function using the form follows function principle.
Each part is there because it is necessary, nothing more or nothing less.
By providing optimized omnidirectional radiation, omneee.m creates spatial sound in a wide listening area. The listener is not locked to the "sweet spot".
Conventional speakers use separate drivers to produce low, mid, and high frequencies, resulting in inconsistent off-axis response and distribution, uneven tonal balance, timing, and room interference.
omnee.m preserves subtle harmonics by naturally delivering sound waves – from a single point using a single full-range audio driver, without crossovers or corrections.
The sound is dispersed evenly through a 360° field using a specially designed acoustic lens.
Concrete is an ideal enclosure material. An ultra-high performance concrete mix with high-quality characteristics and aesthetics was developed for omnee.m.
– It is heterogeneous and irregularly structured, with large mass and density, it has no vibrations and there is no sound coloration
– The softly curved aesthetic shape with non-coplanar sides follows the principle of the 'golden ratio' (Phi φ = 1.618…) and has no unwanted resonances
– It is monolithically cast for rigidity, air tightness, and uninhibited driver function
omnee.m uses the unique combination of a solid concrete enclosure, a full-range point source, and omnidirectional radiation.
For a seamless user experience, the latest technology is used:
– Active class-D amplifier and DSP
– Multiple wireless and wired inputs (Airplay, Wi-Fi, BT, analog, digital, USB)
– Streamer, stereo pairing, and multiroom features
– Powerful battery, solar charging, and wireless phone charger
– Unique minimalistic hidden touch controls discretely illuminated by fiber optics
Why is it relevant for the final user?:
In today's hectic pace of life, not everyone has the time to listen to music in the classic stereo triangle that conventional speakers require by sending sound waves in only one direction and to only one listening point known as the "sweet spot".
People listen to music anywhere other than in their designated position.
Using an omnidirectional approach the omnee.m radiates sound 360°. This allows more people to enjoy the highest quality sound simultaneously, no matter where they are.
Sound is not only determined by its source. Space sculpts sound.
In omnee.m the entire frequency range radiates in all directions, so the reflections are identical to the original direct sound. This allows the brain to distinguish the original sound regardless of the room's influence.
It does not require any special room treatments.
omnee.m enables listeners to transcend from listening to immersive musical performance.
It produces an all-encompassing sense of space, the feeling of a sound stage, at all volume levels, regardless of your position relative to the sound source.
It is made for those who like to listen to music. Not loudspeakers.
In a technological world with limitless options, true luxury is simplicity and clarity.
omnee.m is a work of art that hides the fact that it is packed with the latest technology.
Another major focus was the tactile pleasure derived from interacting with a physical product that is sleek to the touch.
The result is an acoustic sculpture that can thrill and tingle the senses by listening to it, looking at it, or touching it, proving that an architectural piece can make the living space look beautiful, and remind one of being an "important person". It is the connection that we all seek.
You can escape the daily grind by getting lost in the music.
Watch the video: https://www.vimeo.com/user161021641
Link to the project:
Pdf presentation: