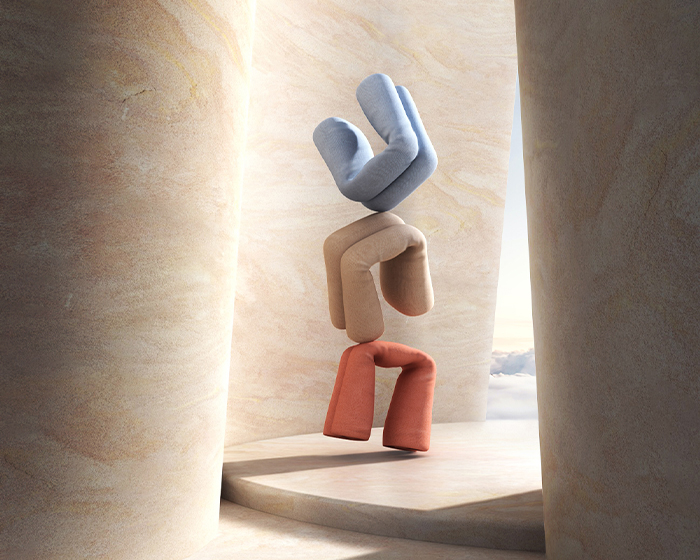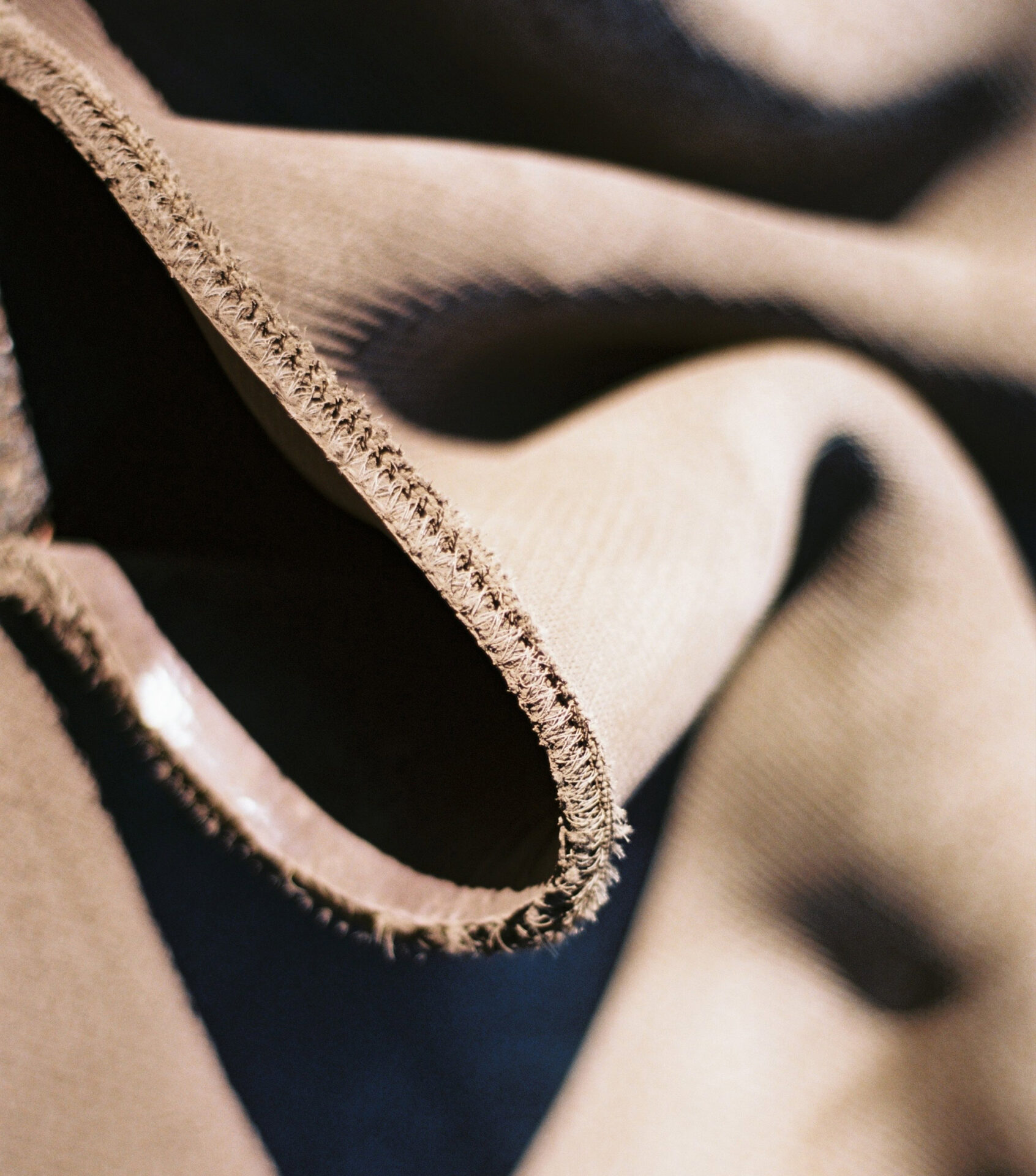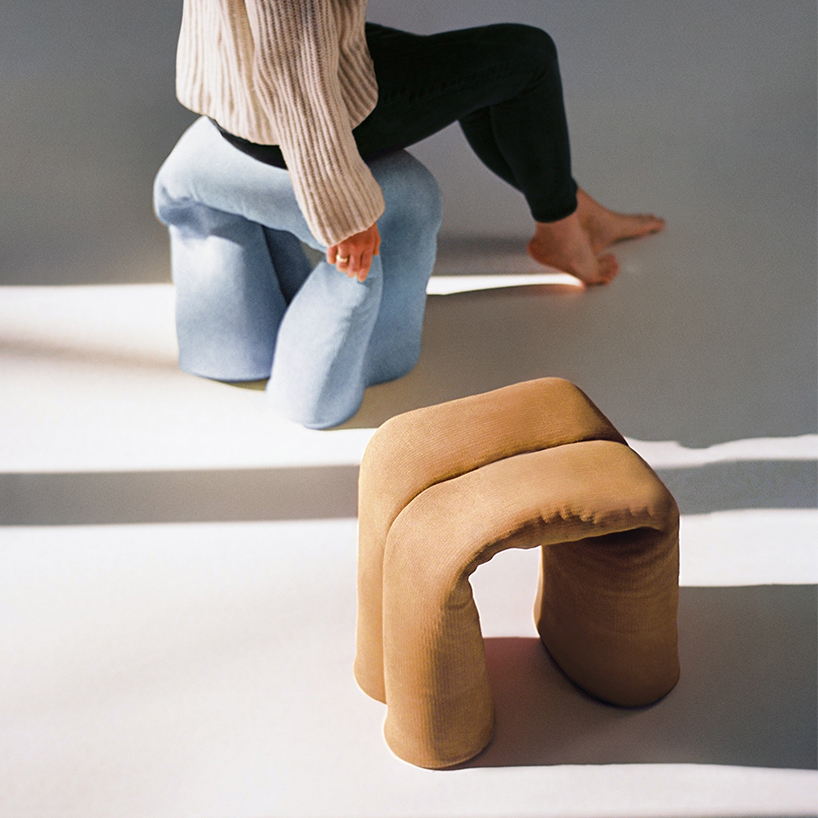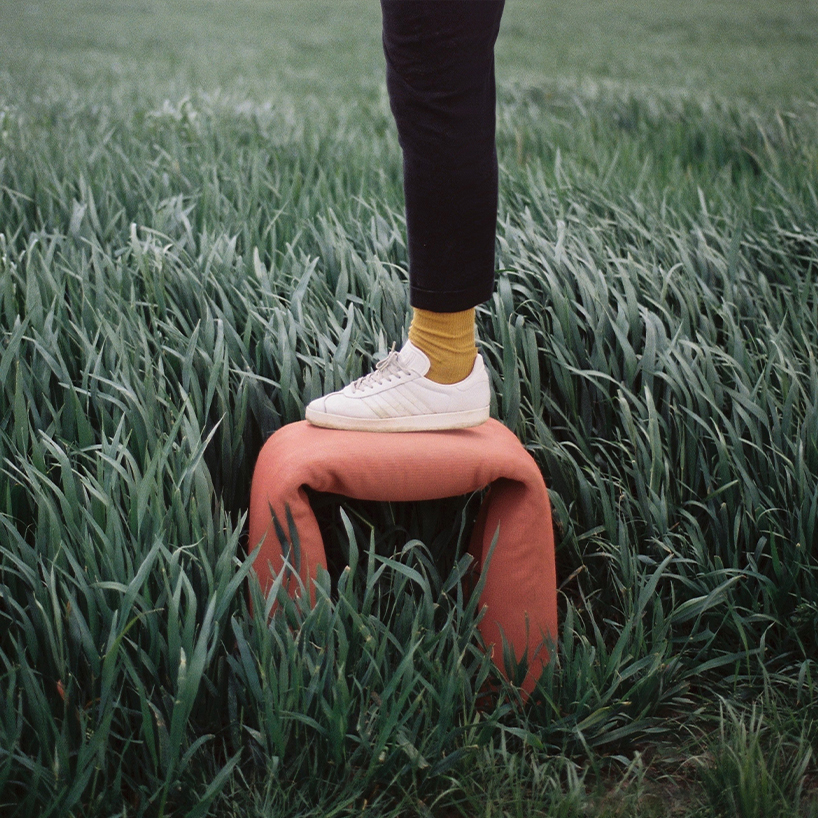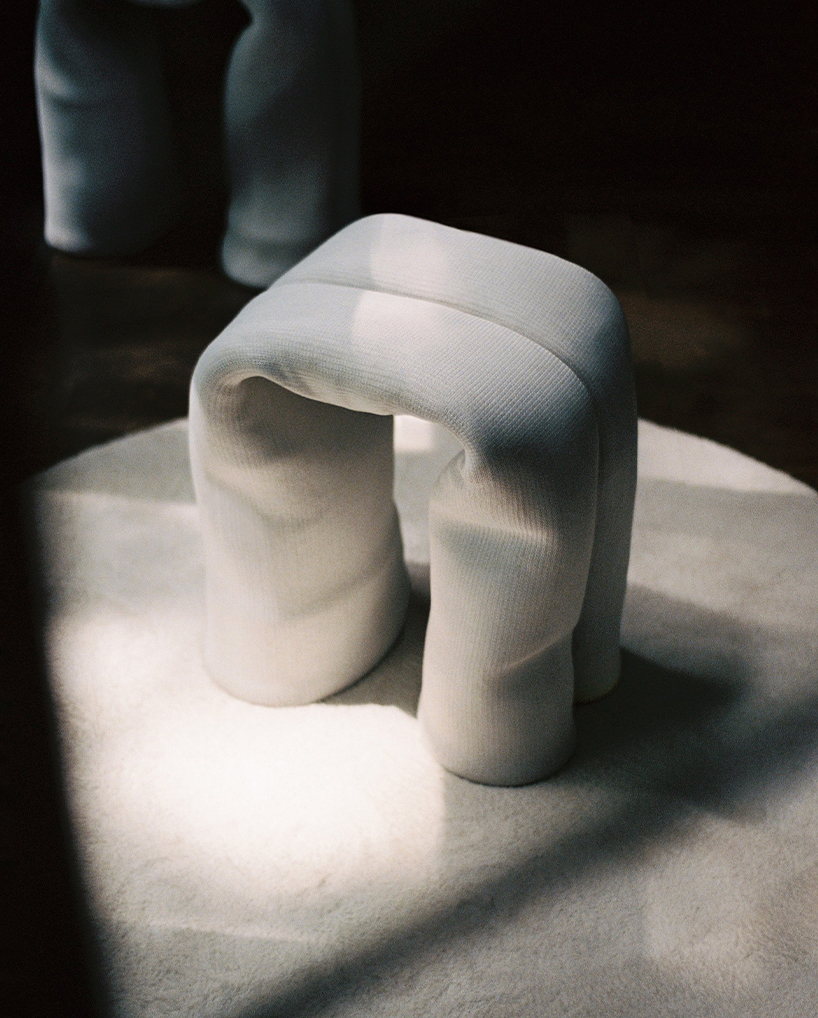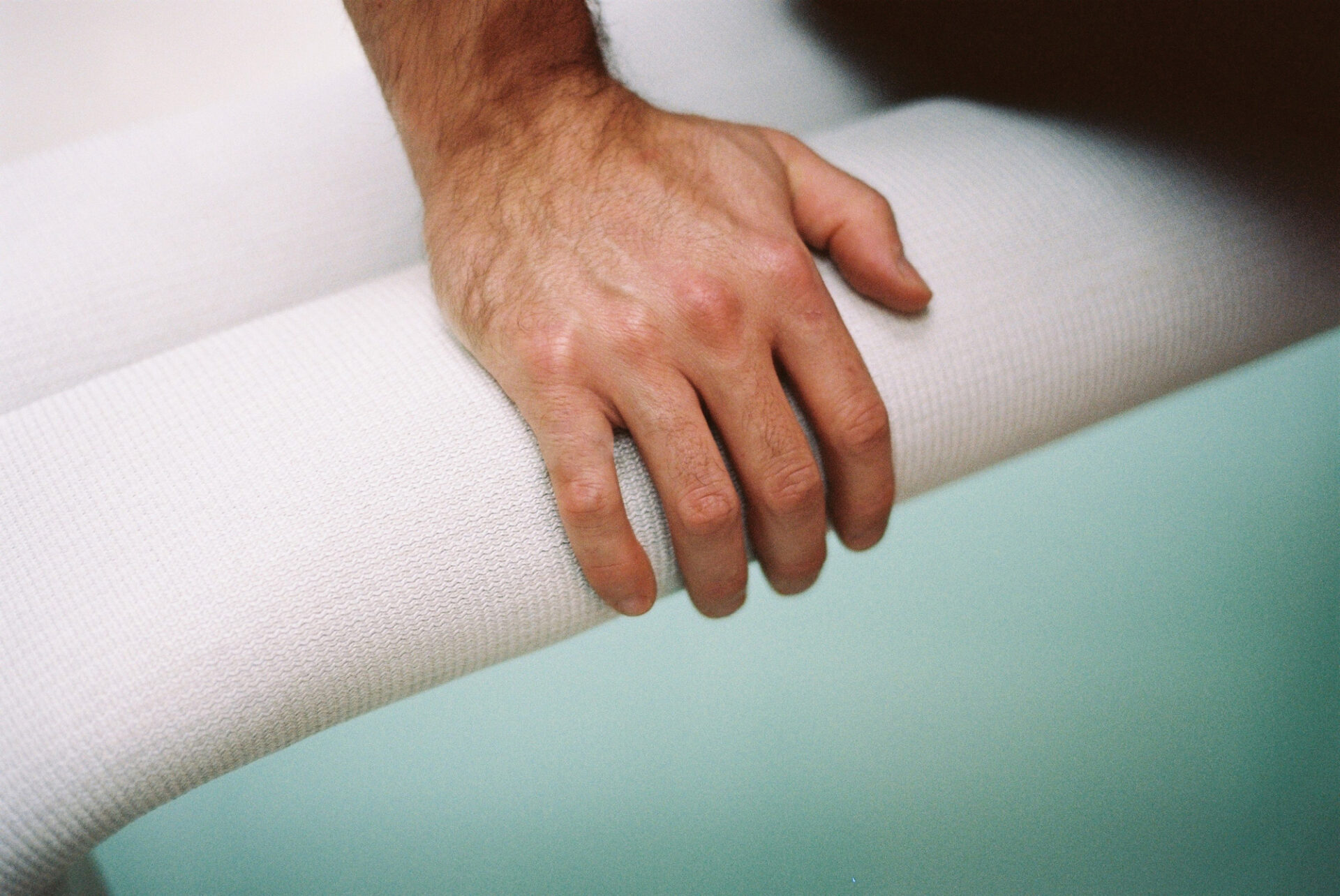 RUG'N ROLL – concrete stools
Project description:
RUG'N ROLL concrete stools boldly introduce the unique, industrial material Concrete Canvas® to furniture design.
Usually applied in civil construction, Concrete Canvas® is a flexible fabric – reminiscent of a rug – which is impregnated with a thin layer of concrete. It is usually utilised for erosion control, containment and shelter applications because it is a fast and efficient way to install concrete.
Once Concrete Canvas® gets hydrated, the initially flexible material stiffens within 24 hours, stays in shape and becomes highly durable, waterproof and even fire-resistant. Besides its robustness and longevity which is known for concrete solutions, Concrete Canvas® keeps its attractive textile haptic. The surface is always at a comfortable room temperature.
Coming across this versatile and durable fabric at emergency shelters for the first time, it was clear that the material has great potential to be explored within furniture design. Instead of forcing the canvas into an envisioned shape, the material's unique textile characteristics co-lead the production process and create organic forms – making each piece a "one-off".
The handcraft production has been optimised to prevent cutting waste, granting the design the status of a zero-waste product.
The current RUG'N ROLL collection consists of stools, benches and barstools, however the material's potential goes far beyond seating objects only. What stays consistent across various shapes is the surprising 'wow' moment when users get to touch and experience the objects for the first time because of the thrilling contrast between soft look and robust physics.
A competitive feature is the fact that the furniture is waterproof; hence it can be flexibly used indoors or outdoors. Next to the natural off-white tone, a customized colour has been developed with a partner in Germany to offer RUG'N ROLL in any desired colour. Thereby, the design achieves the highest interest in the market.
What makes it smart / innovative?:
At BUDDE, we consider smart objects not necessarily to be tech- or electricity enabled, but to address a clear human need and be flexible in their usage.
RUG'N ROLL improves our home experience by introducing a versatile furniture design that can either complement an existing seating arrangement or can be used modularly by combining pieces in different sizes and dimensions.
The design responds to our rising need for flexible interiors, for example considering that our living spaces also increasingly function as home offices.
RUG'N ROLL is innovative because it is the first time that the industrial material Concrete Canvas® has been used within the area of furniture design. It offers great benefits to be explored further since the production creates zero waste and the objects are very robust and have an extraordinary life span.
The fact that the material is waterproof allows the objects to be placed indoors or outdoors which is a rare feature in conventional furniture design.
Concrete Canvas® belongs to a revolutionary class of new, innovative materials called Geosynthetic Cementitious Composite Mats (GCCMs). Concrete Canvas® is typically ten times faster to install than conventional concrete solutions because of its unique textile characteristics.
Why is it relevant for the final user?:
RUG'N ROLL is designed to make home life more fun*
* fun is the new smart
* yes, it's sustainable! zero waste production & an extraordinary life span
* be surprised of the thrilling contrast between soft look and robust physics
* use it in your living room, kitchen, office, balcony or wherever you need it
* you have the choice to use the design indoor or outdoors – it's waterproof
* did you ever own a furniture design that is fire-resistant? We doubt it! 🙂
* enjoy a vibrant, trendy colour of your choice
* it's handcrafted in Germany
* last but not least: it's affordable
Link to the project:
https://johannesbudde.com/rugn-roll/
Pdf presentation: