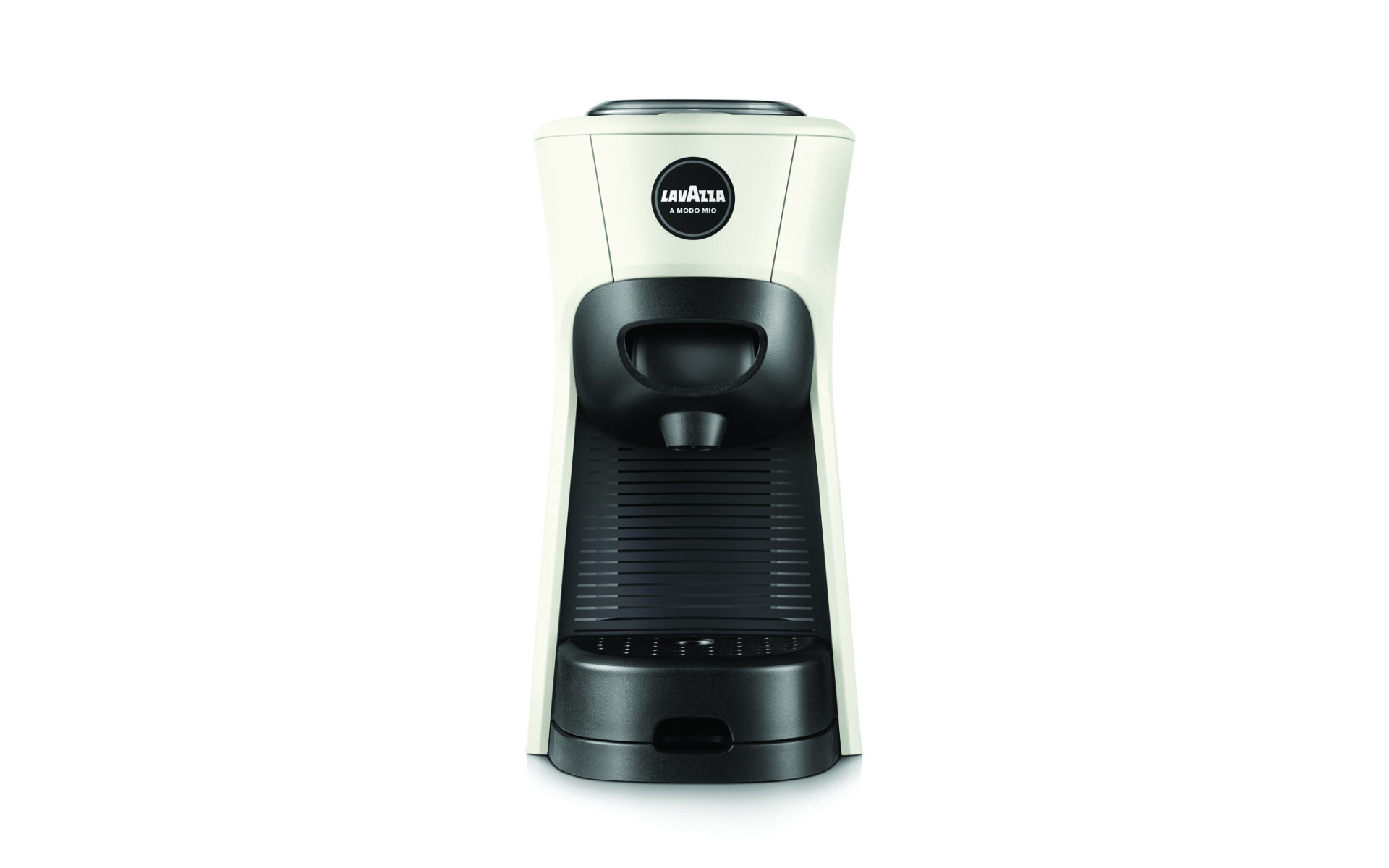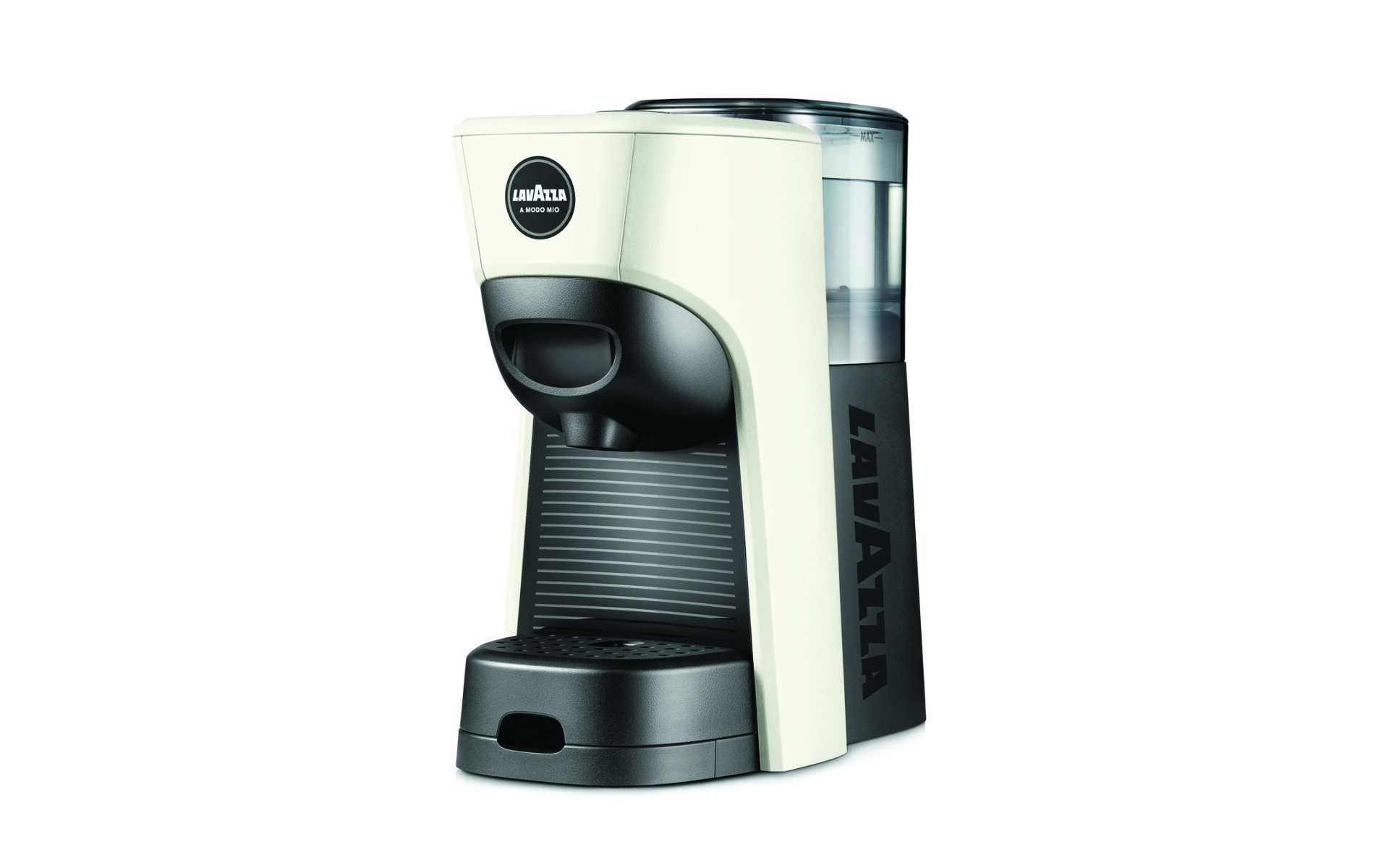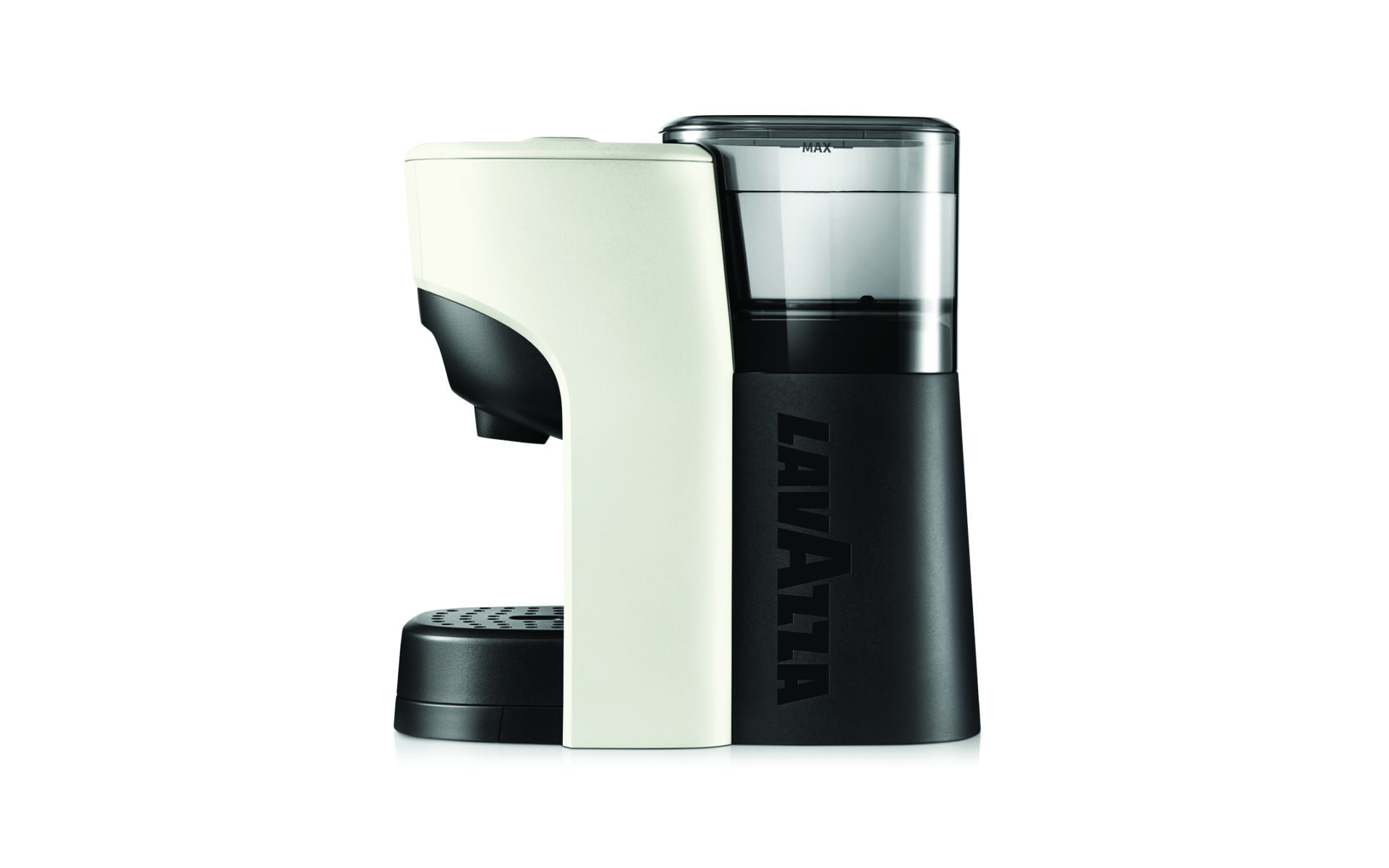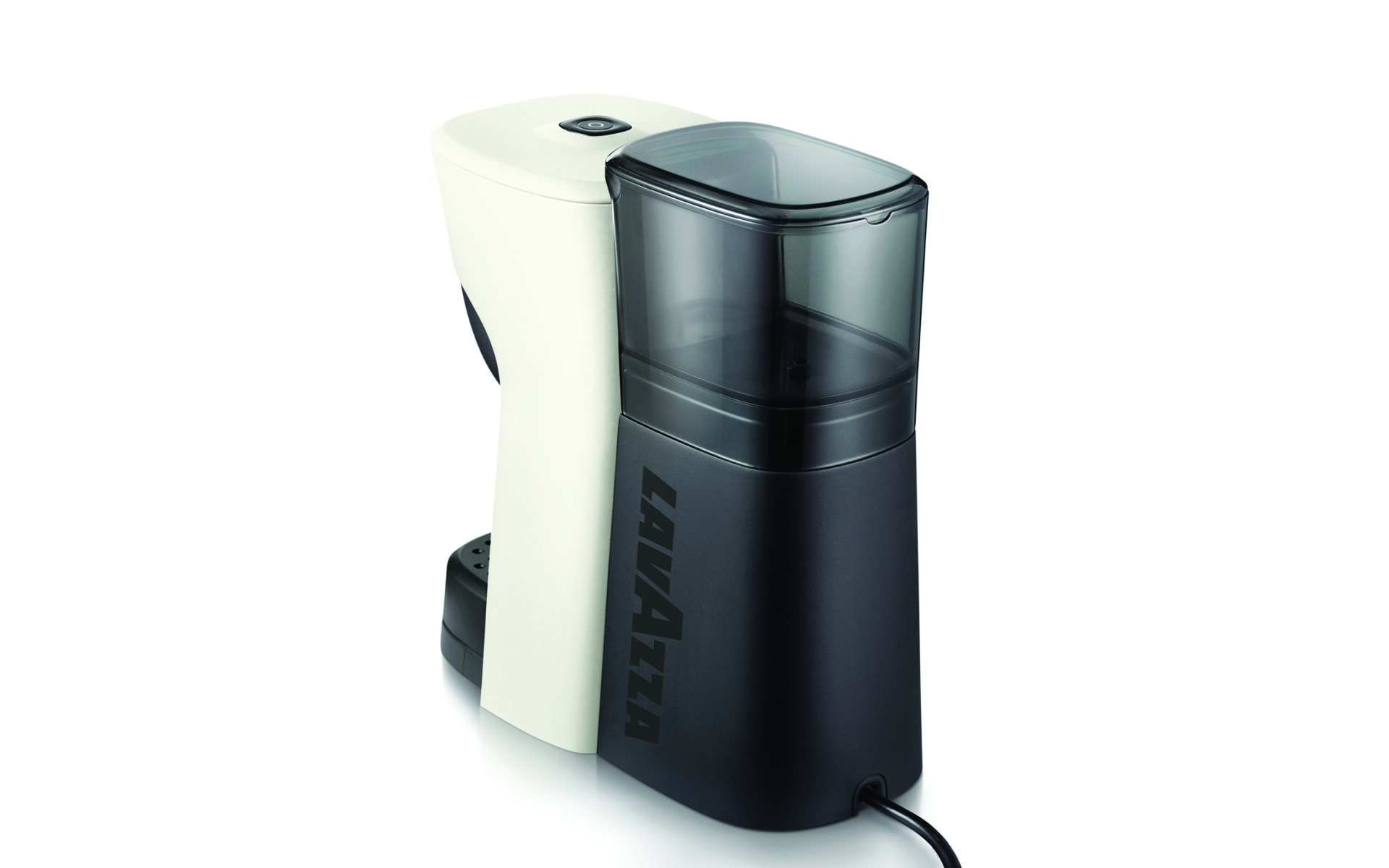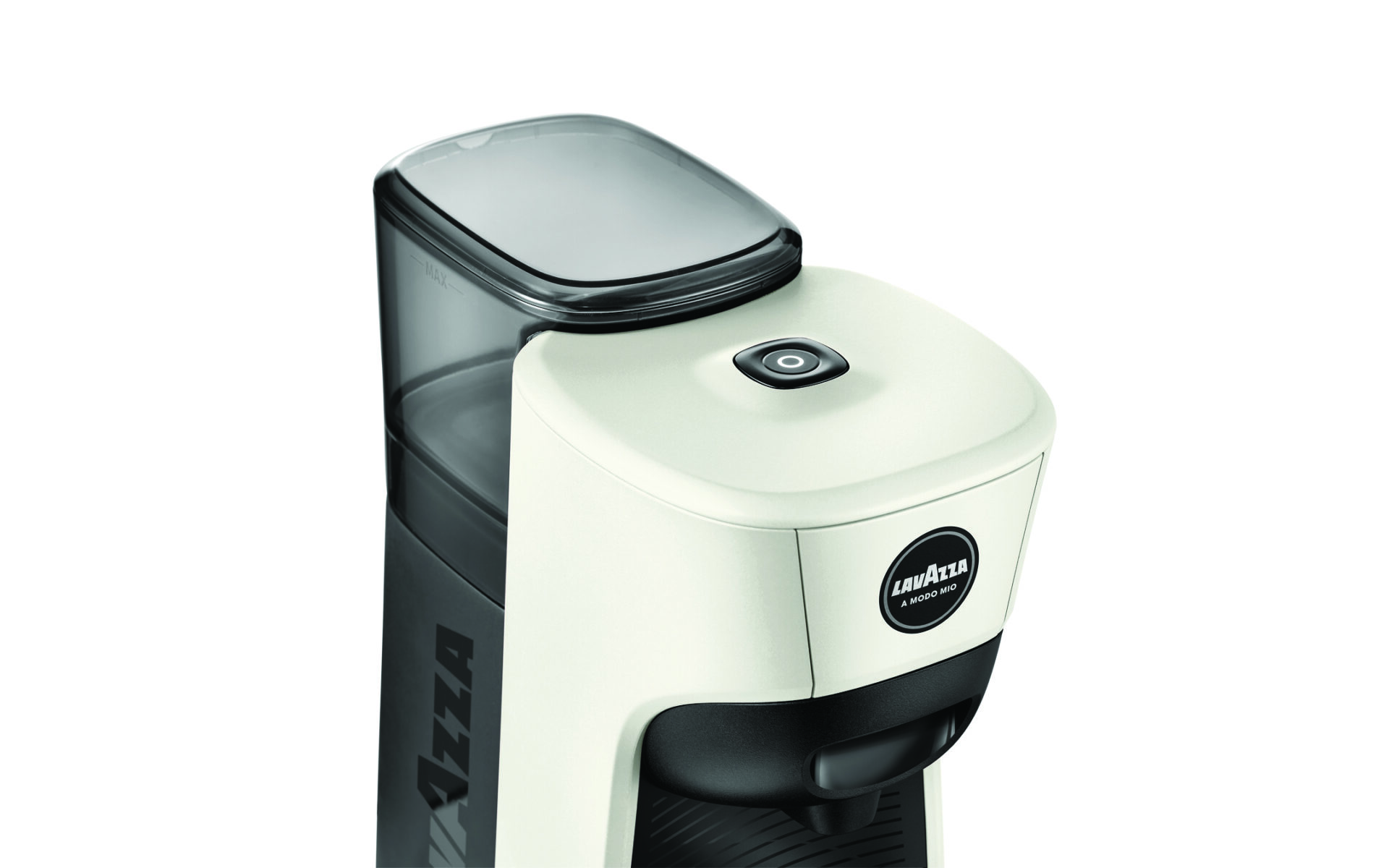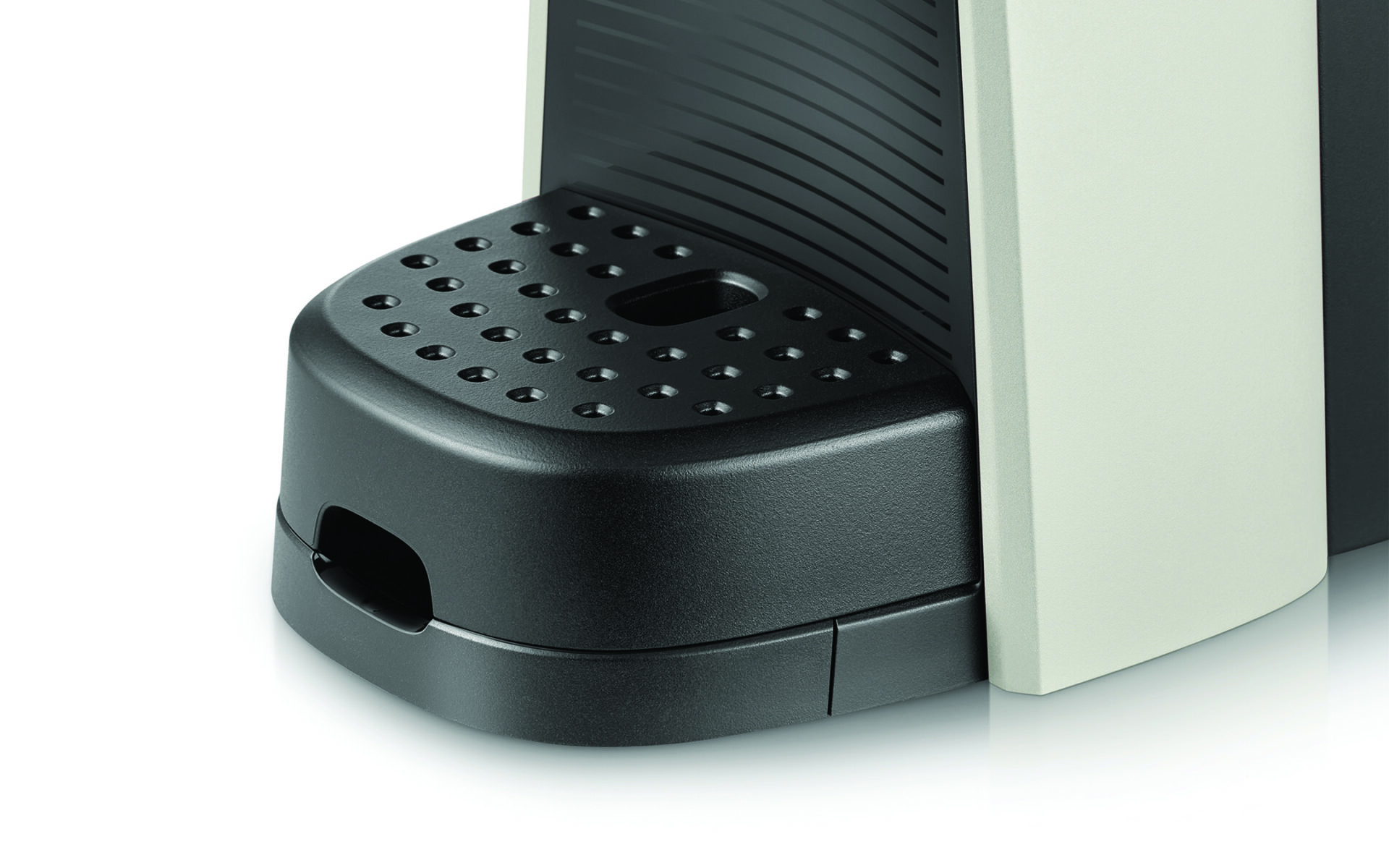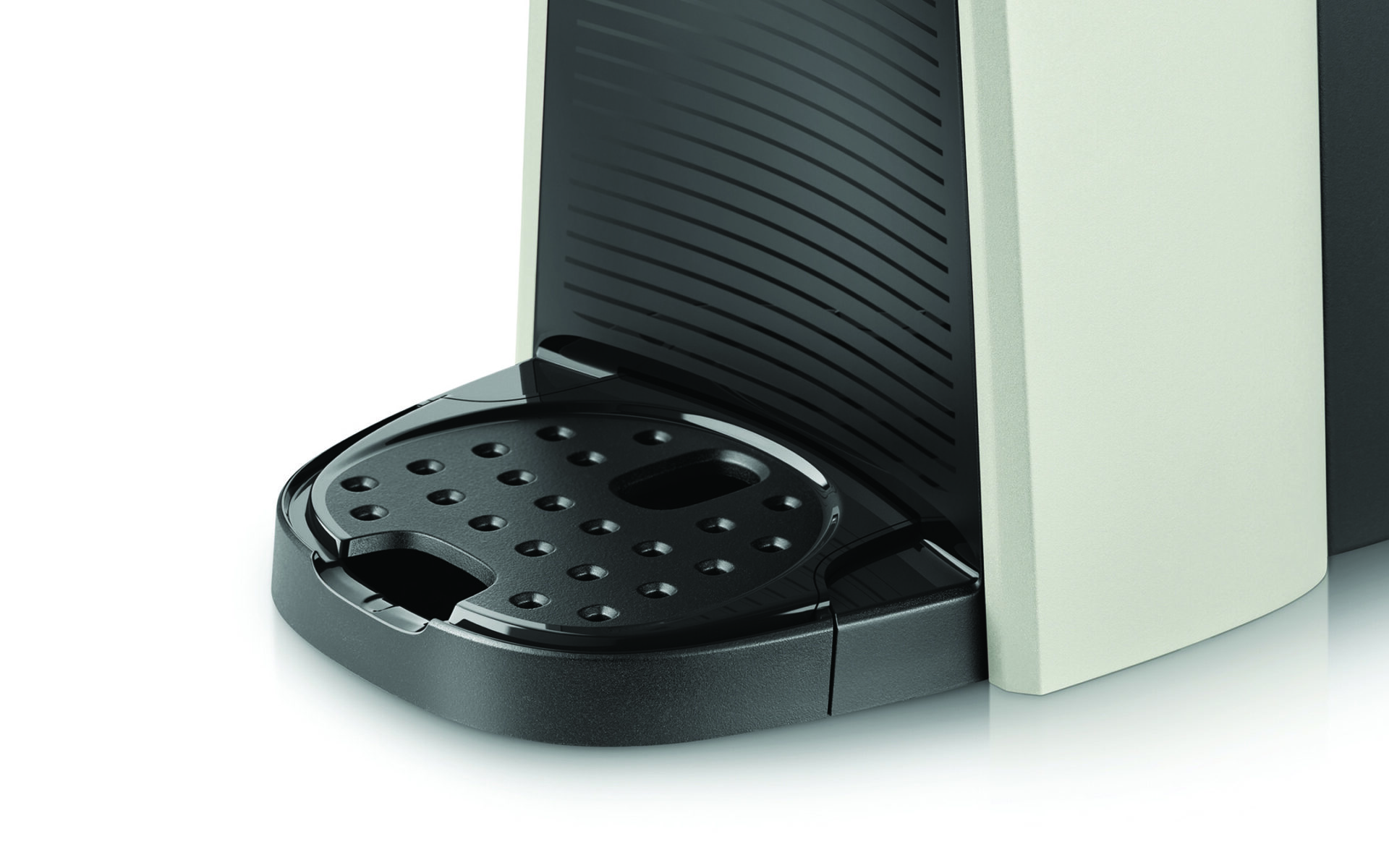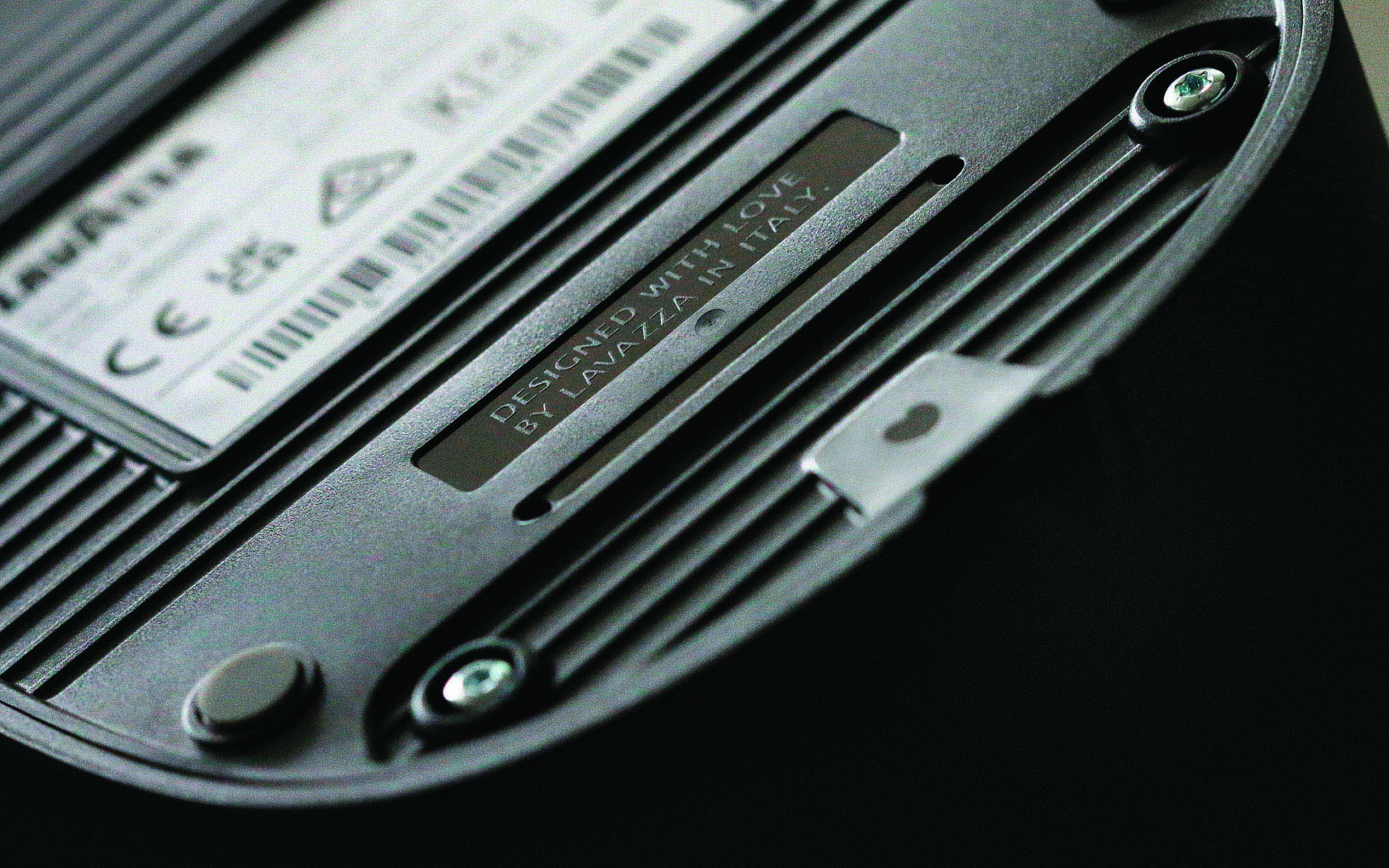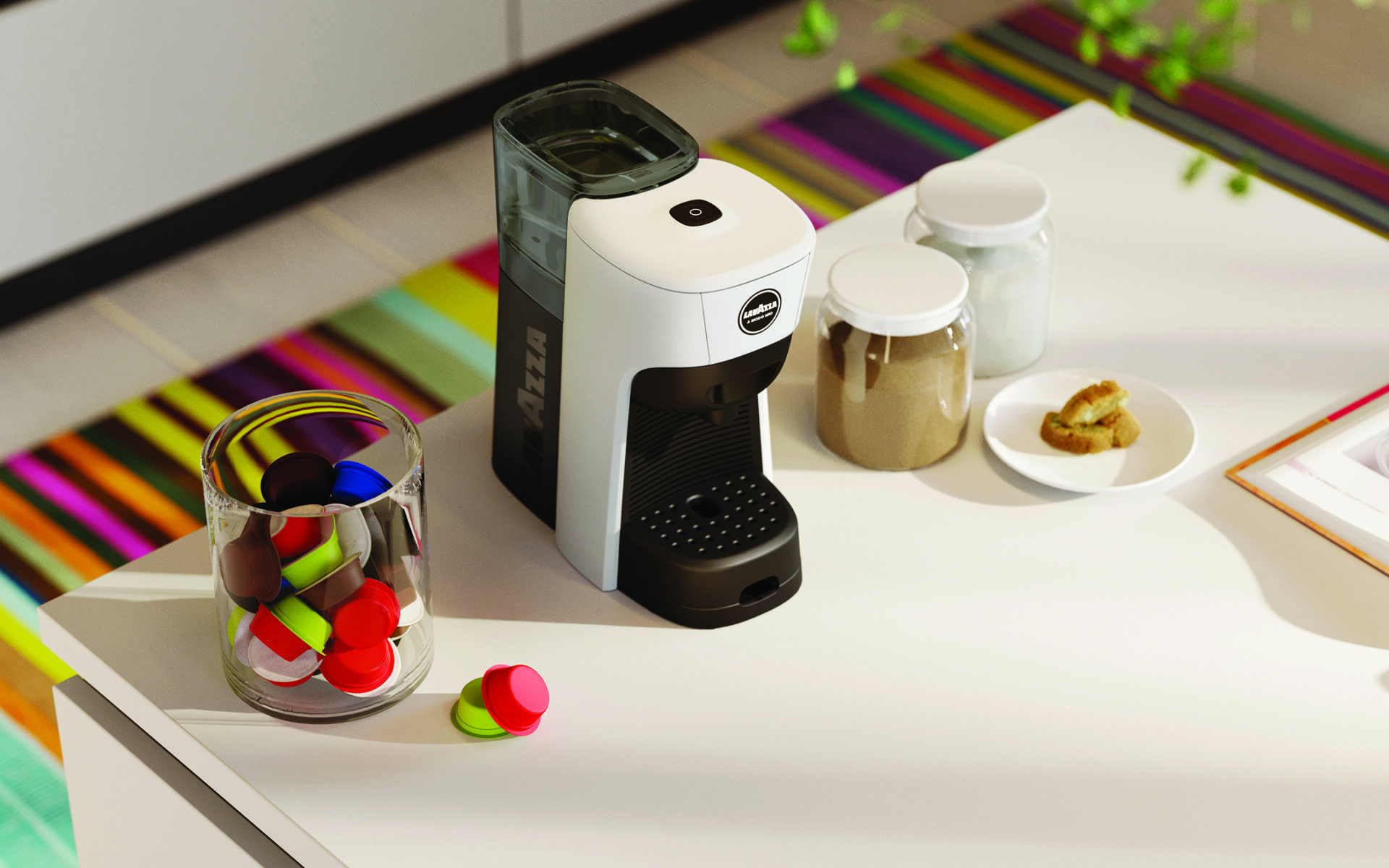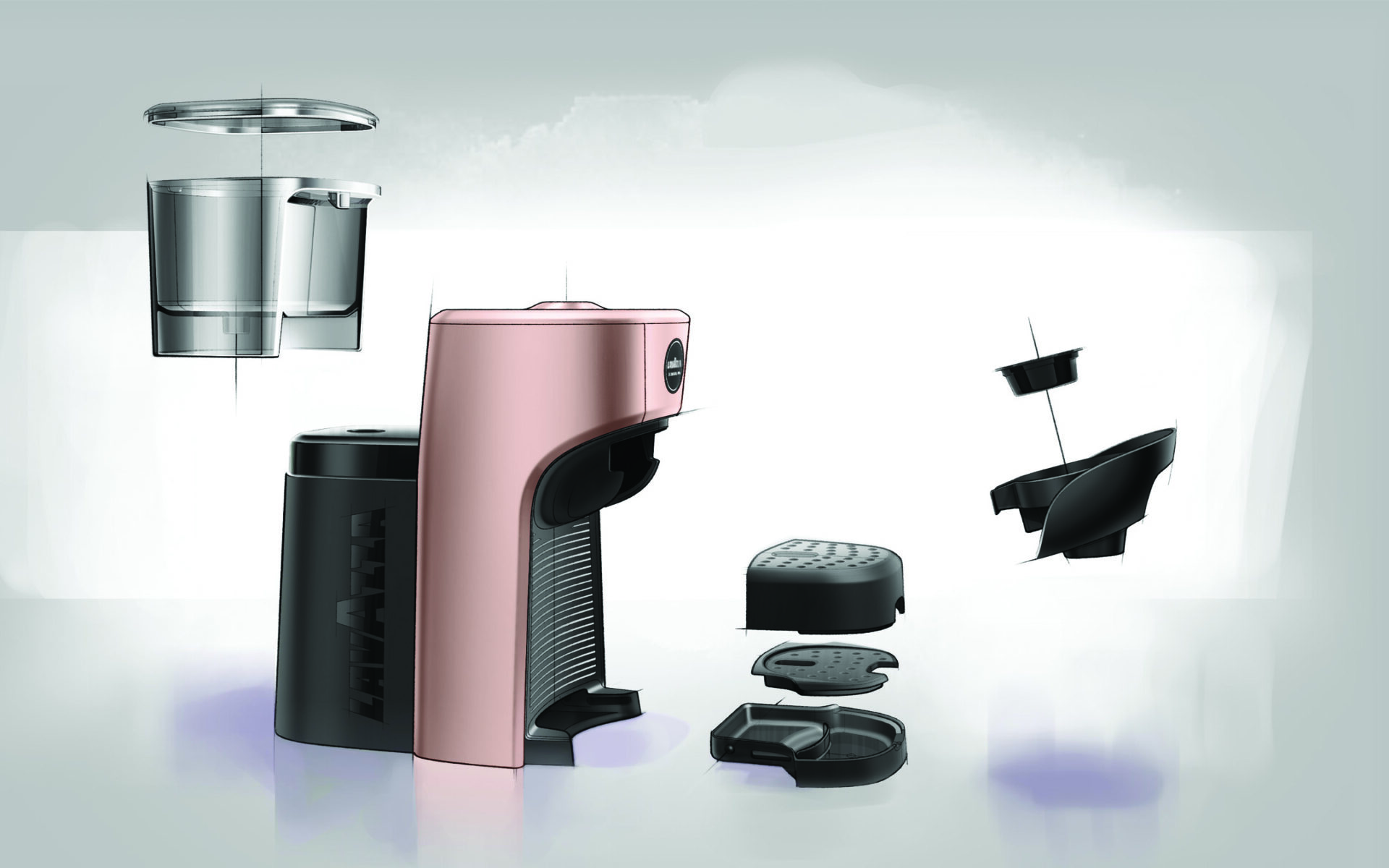 Tiny Eco
Project description:
Lavazza continues its commitment to sustainability by launching Tiny Eco – its first machine made from recycled plastic and compostable capsules. Energy consumption, life cycle assessment and noise level were important aspects in the development process.
Tiny Eco was designed with love by Lavazza's own in-house team in Turin. The design builds on Lavazza's existing form language – composed of simple formal building blocks it is recognizably Italian and celebrates its Mediterranean identity with unique attention to detail, well controlled surfaces, refined colours, and finishes.
Tiny Eco has a compact footprint, a friendly, open-hearted soul and is easy to use. The overall shape is well structured and separated into two intersecting volumes to reduce visual mass and evoke a sense of stability and purpose.
While the elegant, sinuous front is colourful, the rear remains always black, showing glossy Lavazza logos on the sides. All surfaces and details are precisely controlled to achieve a coherent design.
Tiny Eco is bringing authentic Italian espresso to any home. Simple and easy to use – only a few seconds and just one touch. Enjoy!
What makes it smart / innovative?:
Tiny Eco is the new entry and a very important part of the Lavazza A MODO MIO range – an innovative capsule system, which also offers certified, compostable coffee capsules. The coffee and espresso machines of this system combine true, authentic Italian coffee experience with great usability and design.
In this case even more so. This entry level machine is sold in significant volumes, and it was important to make a substantial step forward.
So, the energy consumption and overall life cycle assessment of the new machine were particularly important. The widespread use of recycled plastics was an important choice from the very beginning.
Wherever possible the machine is made from recycled material. Only the necessity to guarantee food grade standards in certain areas was a limit. Overall, the product manages an important ratio of recycled plastic while maintaining the exact same high standard for aesthetics and perceived quality.
To guarantee this, the colour range and surface texture were chosen specifically for this product. But also, the noise level and the vibrations caused by the pump were central in the development process.
The internal layout was engineered explicitly with these aspects in mind.
The design of Tiny Eco is looking for innovative and smart solutions everywhere in order to optimize the final product in all areas.
Why is it relevant for the final user?:
While the single serve coffee experience is extremely convenient and offers a great in cup result with consistent quality and taste, most capsule systems have considerable environmental impact that cannot be ignored and is becoming more and more important for the final user.
This is why Lavazza developed an innovative system that also offers compostable coffee capsules. These capsules conform to international standard EN 13432, as shown by their certification by TÜV Austria.
They biodegrade in 180 days if correctly processed to become compost. To take this commitment further Lavazza is working hard to update the appliances to make them more sustainable as well.
In order to achieve this, the multi-disciplinary development team looked at every single aspect: from the internal layout to the choice of components and materials.
Tiny Eco is made from recycled plastic (up to 61%) and has fully sustainable packaging, made from 100% recycled cardboard. Even the software that controls the brewing cycle and stand-by time – every little thing helps to reduce the environmental impact.
But Tiny Eco is also simple and easy to set up and use: The water tank in the back is transparent, providing immediate visual feedback so the user will always know when it is time to refill.
The capsule shell is ergonomic and can be extracted effortlessly. The cup rest can be easily removed allowing for taller cups, while smaller cups remain closer to the spout.
This reduces splashes and benefits coffee temperature and crema. All removable parts are dishwasher safe.
The backlit Stop&Go button, emphasized visually by its shape, is placed prominently on top and lets you choose how much coffee you want.
Link to the project:
https://www.lavazza.it/it/macchine-da-caffe/a-modo-mio-tiny-eco
Pdf presentation: